Loeb's Third Point Earns Fast Profits in Herbalife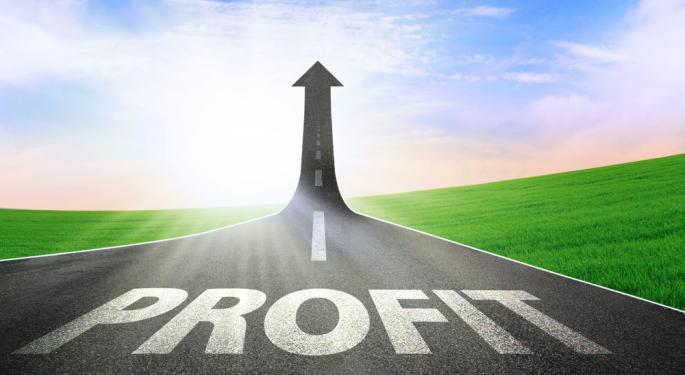 Dan Loeb's hedge fund Third Point LLC has already made some very fast paper profits on its stake in multi-level marketer Herbalife (NYSE: HLF). Loeb purchased his 8.2 percent stake in the embattled company at roughly $32 according to The New York Post.
All told, the hedge fund purchased around 8.9 million Herbalife shares valued at $285 million in the days after activist investor Bill Ackman revealed that his hedge fund Pershing Square Capital Management held a $1 billion short position in the stock.
Ackman, who made the big reveal during a three and a half hour presentation at an investment conference, called the company a "pyramid scheme" and said his price target for the stock is $0. He also managed to completely crater the share price with his presentation, but those losses were short-lived. In the days after Ackman went public in his battle against Herbalife, shares lost around 40 percent bottoming out on Christmas Eve at $26.
The stunt earned Pershing Square hundreds of millions in short-lived paper profits, but it may backfire in a big way. Notable investors, analysts, and Herbalife's management subsequently attacked Ackman's short-thesis and some big buyers such as Loeb and Carl Icahn stepped into the name on the long side at depressed valuations.
This has resulted in a huge rally off of the Christmas Eve lows in the stock with HLF currently trading around 69 percent higher at $44.02.
For Loeb, the rally has generated massive profits in the matter of a few weeks. As of Tuesday, Third Point is up approximately $108 million on the bet. Talk about fast money. For his part, Ackman is still likely up on his position, but most of his profits have evaporated.
The New York Post cited DA Davidson's Tim Ramey as estimating that Ackman built his short position in HLF at an average price of $50. At current prices, this would give Pershing Square an estimated gross profit of slightly under $120 million.
Ramey, however, told the Post that Ackman's expenses for the trade may have been as much as $35 million. This includes a pledge of $25 million in profits to the Ira Sohn Foundation, which is affiliated with the Ira Sohn Investment Conference where he unveiled his short bet against Herbalife. If these expense figures are reasonably accurate, then Pershing Square investors are up just $85 million on the trade with HLF rapidly moving against the fund.
If Bill Ackman has a weakness as an investor, it may just be his arrogance and sanctimonious disposition. In most other respects, he is considered one of the top hedge fund managers in the world. His brazenness with regard to publicly attacking Herbalife and betting a substantial portion of his fund against the company, however, may have put him in a tough spot.
As an investor, Dan Loeb's reputation is on par with that of Ackman's and Third Point's involvement in the stock is definitely bad news for Pershing Square. The fund now finds itself vulnerable to a significant short-squeeze. As other investors become convinced that Ackman's investment thesis is "preposterous," as Loeb called it, they are buying the stock and pushing up prices.
Herbalife's valuation remains extremely compelling assuming that the company will not face regulatory hurdles and will continue to post strong sales and net income growth. The company also has a massive $950 million share buyback authorization that it is seeking to unleash into the market.
At current levels, HLF's market cap is below $5 billion so that kind of firepower could push the price higher in a hurry, thereby squeezing Ackman. In this game of billionaire's poker, the tables have turned in a hurry although the final outcome is still very much up in the air.
Posted-In: Long Ideas News Short Ideas Hedge Funds Technicals Movers & Shakers Psychology Buybacks Best of Benzinga
View Comments and Join the Discussion!