Benzinga's Microcap Movers for Tuesday November 13, 2012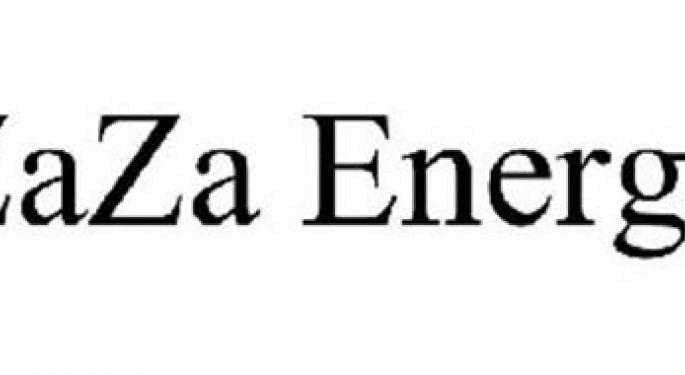 Below are highlights from Benzinga's daily coverage of small cap and microcap securities making big moves:
ZaZa Energy
Shares of ZaZa Energy (NASDAQ: ZAZA), the Corpus Christi, TX exploration and production company with primary assets in the Eagle Ford and Eaglebine resource plays, rose 32% Tuesday on 9.5 times average volume.
ZaZa Energy announced Tuesday operational and financial results for its third quarter and nine- months ended September 30, 2012.
The Company reported total revenues and other income for the third quarter ended September 30, 2012 of $207.2 million as compared to $4.4 million in the comparable year-ago period. This includes oil and gas revenues of $10.2 million and $0.8 million for the periods ended September 30, 2012, and September 30, 2011, respectively. Other income for the 2012 third quarter was $197.0 million and there was no other income realized in the comparable year-ago period.
Operating expenses for the 2012 third quarter were $51.7 million (including $22 million in impairment charges and $8 million in stock compensation expense), as compared to $6.9 million in the 2011 third quarter, resulting in operating income of $155.5 million, as compared to an operating loss of $2.5 million in the comparable period last year. Net income available to common shareholders for the three months ended September 30, 2012, was $133.8 million, or $1.02 per diluted share, as compared to a net loss of $2.6 million, or a loss per diluted share of $0.03, for the three months ended September 30, 2011.
ZaZa Energy closed at $1.81 on Tuesday.
Good Times Restaurants
Shares of Good Times Restaurants (NASDAQ: GTIM), the Golden, CO hamburger-oriented drive-through restaurant operator and franchiser, rose 33% Tuesday on 220 times average volume.
There was no news to account for the move.
Good Times Restaurants closed at $2.26 on Tuesday.
UQM Technologies
Shares of UQM Technologies (NYSE: UQM), the Longmont, CO developer and manufacturer of power-dense, high-efficiency electric motors, generators and power electronic controllers for the automotive, commercial truck, bus and military markets, rose 12% Tuesday on average volume.
UQM Technologies announced Tuesday that it has made a significant breakthrough in the development of non-rare-earth magnet electric motor design as part of the work being done under the Department of Energy Advanced Research and Development Grant.
This work on non-rare-earth magnet motors is funded through a $4 million award to UQM as part of a DOE Advanced Research and Development Grant. Under the agreement, UQM is cost-sharing 25 percent of the total effort. The engineering team at UQM is working collaboratively with Ames Laboratory, the National Renewable Energy Laboratory and Oak Ridge National Laboratory to develop and apply these non-rare-earth magnets in a high-performance permanent magnet motor.
UQM Technologies closed at $1.00 on Tuesday.
The information in this article is taken from public sources, press releases, and websites that cannot always be verified. Please note that investing in microcap stocks is highly speculative. The companies mentioned here are for information purposes only. Benzinga makes no claim as to the suitability of these stocks as an investment. Neither Benzinga nor its staff recommend that you buy, sell, or hold any security. We do not offer investment advice, personalized or otherwise. Benzinga recommends that you conduct your own due diligence and consult a certified financial professional for personalized advice about your financial situation.
Posted-In: Long Ideas News Short Ideas Small Cap After-Hours Center Movers Trading Ideas
View Comments and Join the Discussion!