Benzinga's M&A Chatter for Monday October 1, 2012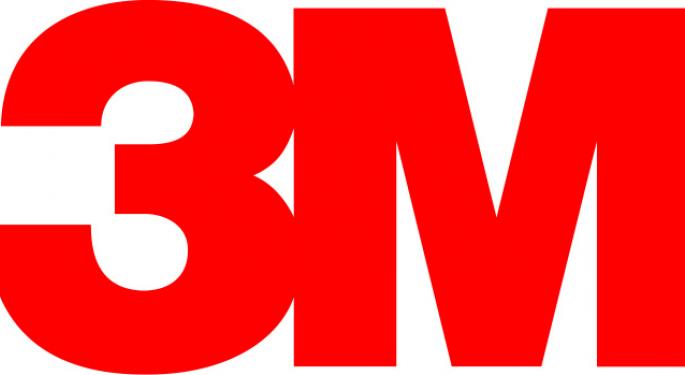 The following are the M&A deals, rumors and chatter circulating on Wall Street for Monday October 1, 2012:
3M to Acquire Ceradyne for $35/Share
The Deal:
3M (NYSE: MMM) and Ceradyne (NASDAQ: CRDN) announced Monday that they have entered into a definitive agreement for 3M's acquisition of Ceradyne for $35.00 per share. The proposed transaction has an aggregate value of approximately $860 million, or approximately $670 million net of cash, cash equivalents, short-term investments and debt acquired.
The agreement provides for a subsidiary of 3M to commence a tender offer to purchase all outstanding shares of Ceradyne within ten business days. The Board of Directors of Ceradyne has unanimously recommended that the stockholders of Ceradyne accept the offer. The offer will be subject to the tender of a majority of Ceradyne's shares and to certain other customary closing conditions. The transaction is expected to close during the fourth quarter of this year.
Ceradyne closed at $34.97 Monday, a gain of 43.14% on 97 times average volume.
SAP Completes Acquisition of Ariba for $45/Share
The Deal:
SAP (NYSE: SAP) announced Monday that it has completed its acquisition of Ariba (NASDAQ: ARBA). All outstanding shares of Ariba (other than shares held by stockholders that have properly and validly perfected their appraisal rights under Delaware law) were converted into the right to receive $45.00 per share in cash, without interest and less any applicable withholding of taxes. Ariba has notified The Nasdaq Stock Market of the completion of the acquisition and expects trading of its common stock to be suspended pending delisting of such shares.
Hearing BMC Software Hires Bank of America to Explore Sale
The Rumor:
BMC Software (NASDAQ: BMC) has hired Bank of America to assist with a strategic review, including a potential sale, according to sources. Elliott Management, owner of 7.7% of BMC, has been pressuring the company to put itself up for sale.
BMC Software closed at $42.85 Monday, a gain of 3.27% on 4.5 times average volume.
Hearing Questcor May be in Talks with AstraZeneca
The Rumor:
Questcor Pharmaceuticals (NASDAQ: QCOR) is in takeover talks with AstraZeneca (NYSE: AZN), according to sources. Questcor told Benzinga in August that the company was not currently in discussions with any company which would involve an acquisition or merger. The comment was in response to previous chatter.
Questcor Pharmaceuticals closed at $19.01 Monday, a gain of 2.92% on average volume.
Posted-In: Long Ideas News Short Ideas Rumors M&A Global After-Hours Center Movers
View Comments and Join the Discussion!