After Dark Knight Trilogy, What's Next?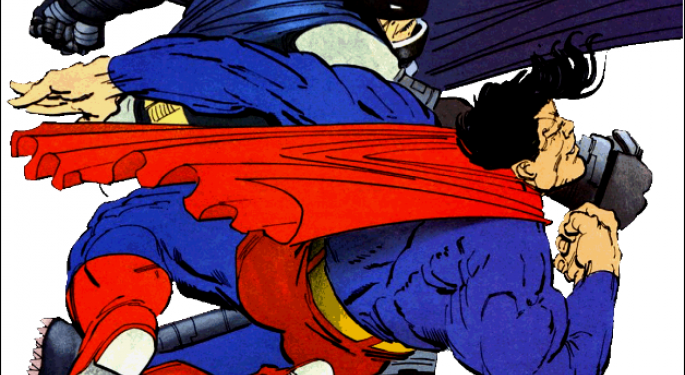 On July 29, 2012, USA Today's Scott Bowles reported that the Warner Bros. (NYSE: TWX) film "The Dark Knight Rises is sinking." From the article: "Despite an easy No. 1 over weak competition ... the third chapter of Christopher Nolan's Batman trilogy is fading faster than analysts expected." According to Boxofficeprophets.com's Tim Briody, in light of the "lingering effects" of the Aurora, Colo. shooting, "suddenly even $400 million [in box office revenue] is rapidly becoming a pipe dream."

Briody noted that the combination of the Aurora tragedy and the 2012 London Olympics "have created the perfect storm to keep viewers away from theaters." Entertainment Weekly's Grady Smith reported on Aug. 8, 2012 that "[a]fter three weekends, it's clear that Warner Brothers' $250 million franchise finale The Dark Knight Rises, which has earned $363.3 million, won't be able to match The Dark Knight's box office haul ($533.3 million) domestically, but it's more than making up the difference overseas." As such, The Dark Knight Rises has climbed to a number two position at the 2012 worldwide box office, behind Marvel Comics' (NYSE: DIS) The Avengers. According to NME, although The Dark Knight Rises has exceeded $800 million in box office revenue worldwide, it remains behind The Avengers, which has taken $1.46 billion worldwide, "making [The Avengers] the third highest-grossing film ever."

Unfortunately, the Aurora shooting and Heath Ledger's death seem to overshadow the Dark Knight saga. A July 20, 2012 article from the UK's Daily Mail went so far as to label the phenomenon "the curse of Batman." From the article: "The devastating shooting at a screening of the new Batman film comes after a string of tragic incidences surrounding the film franchise that has led some to say the film is cursed." In addition to the Aurora shooting and Ledger's death, the article cited special effects technician Conway Wickliffe's death, a car accident involving Morgan Freeman, and an incident involving Anne Hathaway's stunt double to substantiate the idea that the Dark Knight film franchise is cursed.

The unfortunate circumstances surrounding The Dark Knight Rises come in an era when Hollywood is struggling to get people to the movies. With the Dark Knight trilogy brought to a close and the overhanging shadow of tragedy on the Batman franchise, fans may wonder what is to come next for the Batman franchise.

Fans may look forward to a possible Justice League of America film that would most likely include Batman -- akin to Marvel Comics' The Avengers -- with a combination of various DC Comics heroes. The release of films featuring Batman, Superman, and Green Lantern would appear to foreshadow an upcoming Justice League film. There have been rumors that Ben Affleck would be involved in a JLA film project, but his representatives have denied such involvement.

In the alternative, Batman fans may hope for a live-action film version of Frank Miller's classic comic book series The Dark Knight Returns published in 1986. Miller's storyline features an older Bruce Wayne/Batman in his mid-50s coming out of retirement to deal with former enemies and changing times in Gotham City. The climactic point of the story features an epic one-on-one battle between Superman and Batman.

Miller's The Dark Knight Returns was later followed by The Dark Knight Strikes Again in 2001, thereby allowing for a possible sequel to a live-action film project. The Dark Knight Strikes Again serves as a continuation of the respective alternate-universe storyline in The Dark Knight Returns. Whereas an adaptation of Miller's Dark Knight series may be met with a bit of confusion or shock owing to Miller's alternative noncanonical take on Batman, such a project might still fit in well with a possible "reboot" of the Batman film franchise after the Nolan trilogy as it would incorporate other familiar DC Comics superheroes and villains.

If Hollywood can make a viable film out of Watchmen, then a film adaptation of The Dark Knight Returns may also be possible. In having potential stars like Ray Stevenson as an older Batman and Adrien Brody as an older Joker, Miller's Dark Knight Returns storyline would offer the Batman film franchise a viable avenue for reinventing itself in the wake of the Dark Knight tragedies.

With respect to the hope of some Batman fans for a live-action version of The Dark Knight Returns, it is significant to note that the first portion of a two-part animated version of Miller's series will be released by Warner Bros. Animation in September 2012 for Blu-Ray and DVD. The choice of animation over a live-action film may have been due to the idea that Miller's older Batman in an alternate DC Comics universe may not appeal to a broad global audience. Nevertheless, 300 and Watchmen director Zack Snyder has previously stated that he may be interested in a Dark Knight Returns film project. To say the least, if Hollywood continues to struggle to get people to movie theaters, the prospect of seeing a climactic one-on-one fistfight between Superman and Batman on the big screen may be enough to draw moviegoers in. A possible Batman vs. Superman film had previously been considered in the early 2000s. In terms of Batman vs. Superman, we'll have to see if Dark Knight Rises is able to beat out Man of Steel at the box office in 2013.

One must also wonder whether a futuristic Batman Beyond film project may be in the works at some point down the road. Thus, even after the Nolan trilogy (which served as a refreshing reboot of the franchise after Batman Forever and Batman & Robin), fans may still have much to look forward to in terms of Batman films to come in the future.

Traders who believe that the best is yet to come for the Batman film franchise and DC Comics may want to take a look at Time Warner (NYSE: TWX), of which Warner Bros. is a subsidiary. In the alternative, traders who believe that the Batman film franchise has reached its peak and Marvel Comics films will easily surpass future DC Comics films in the near future may want to take a look at the Walt Disney Co. (NYSE: DIS), of which Marvel Worldwide, Inc. is a subsidiary.
Posted-In: BatmanLong Ideas Psychology Topics Trading Ideas Reviews General Best of Benzinga
View Comments and Join the Discussion!