The 52-Week Low Club is Beckoning These ETFs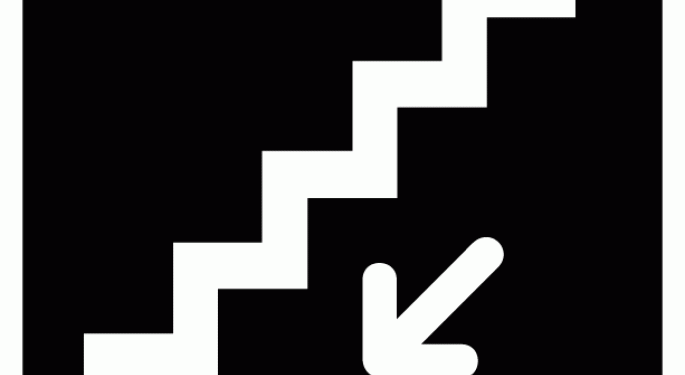 The last several days of market action has brought plenty of new 52-week lows for individual stocks and ETFs. With investors waiting on central bank action that may not arrive and the potential for Friday's July jobs report to give traders more reason to hit the sell button, the 52-week low club could easily expand in number.
ETFs are not immune from the sour event that is the 52-week low. Highlighting that notion is the fact that on Thursday 15 ETFs and ETNs made new 52-week or all-time lows.
Additionally, there is no shortage of funds teetering on the brink of this ominous fate. Making matters worse is that in a market environment such as the one investors are contending with right now, what goes down does not always go up. At least not right away and what goes down often goes lower. Here are some candidates to be shorted or avoided.
PowerShares DB Base Metals Fund (NYSE: DBB) The name of this fund gives away its struggles. The PowerShares DB Base Metals Fund's index is currently evenly allocated to aluminum, copper and zinc. Economic growth is slowing in the emerging world, almost non-existent in developed Europe and tepid at best in the U.S., base metals are not likely to find long side support in the near-term.
DBB has lost almost five percent in the past month and touched a new 52-week low on Thursday. Further retrenchment probably means DBB is headed to $15.
iShares MSCI Emerging Markets Growth Index Fund (NASDAQ: EGRW) Not even a combined weight in excess of 26 percent to conservative emerging markets South Korea and Taiwan has been able to stem the tide of selling pressure on the iShares MSCI Emerging Markets Growth Index Fund.
EGRW debuted in February and has hauled in a decent, but not great $10.1 million in assets under management. That AUM number may be a case of bad timing as the combination of emerging markets and growth stocks has not consistently been in favor this year.
EGRW is also being stung by a 13.1 percent to struggling Brazilian stocks. EGRW is still trading above its all-time low at $47.38, but by less than $3, indicating further repudiation of emerging markets equities means this ETF is vulnerable to new lows.
EGShares Technology GEMS ETF (NYSE: QGEM) The EGShares Technology GEMS ETF is a good news/bad news after touching a new 52-week at $15.10 on Thursday. First, the bad news. QGEM has dropped almost 17 percent in the past three months and Thursday's 4.1 percent decline arrived on abnormally large volume (well above 10 times the average daily turnover).
Now, the bull case. QGEM allocates more than 44 percent of its weight to Chinese equities, which are viewed as undervalued in the eyes of some emerging markets experts. India accounts for almost 38 percent of QGEM's weight and it is not unfair to say Indian equities might be bottoming and might have catalysts drive some upside before 2012 ends.
For more on ETFs, click here.
Posted-In: Long Ideas News Sector ETFs Short Ideas Specialty ETFs New ETFs Emerging Market ETFs Technicals Best of Benzinga
View Comments and Join the Discussion!