A Look At 2014's Leading Cannabis Stocks (Part II)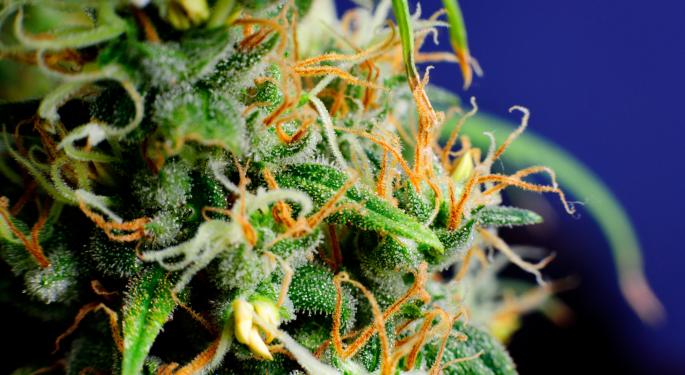 This is the second missive of a two-part series on cannabis stocks in 2014.  Click here to read part one.
Hemp, Inc. (OTC: HEMP) has gained about 320 percent this year.
This fellow pink-sheet has engaged in several transactions with other penny-stock companies as part of a "consulting service," and has pre-announced sales of over $5 million for Q1 in mid-April.
The market appears to discount the report, as it is likely that the sales are not tied to cash flow. In 2013, the company reported stock received from an affiliate as revenue, later dumping the depressed shares into a spin-off.
mCig (OTC: MCIG) has jumped 522 percent thus far, and has become the largest vaporizor accessories company in terms of market capitalization.
See also: 1st Annual Cannabis Investor Conference In June 2014
mCig's CEO Paul Rosenberg cleverly donated his stake in spin-off VitaCig, a move that will allow the company to show positive equity on the balance sheet (while retaining the shares). With funding from the CEO, mCig also recently acquired a table-top vaporizer company, Vapolution.
Though Medbox (OTC: MDBX) shares have only increased 18 percent so far, the company issued a 100 percent dividend in January that consisted of restricted stock.
Assuming that the value of the restricted stock is $5.00, (which is the level the stock traded at in 2013) the gain is about 45 percent.
The company's founder has stepped down from the Board of Directors, which spurred the appointment of a couple of independent board members, as well as a new employee.
MDBX recently up-listed from pink-sheets to the OTCQB market.
Medical Marijuana, Inc. (OTC: MJNA) is up almost 37 percent YTD. The company is yet to resolve litigation related to its Red Dice Holdings subsidiary.
The company has little cash on hand, and the plunge in the value of their investment in CANV has likely weighed on the stock. MJNA also has no ability to issue more shares unless management is willing to remove its "management-imposed cap" of 950 million authorized shares. 
The company has embraced a multi-level marketing strategy by partnering with a new multi-level-marketing firm, Kannaway.
Nuvilex (OTC: NVLX) has gained 250 percent this year.
While the company has other aspects to its business beyond cannabis, the enhancement of its Scientific Advisory Board for its Medical Marijuana Sciences unit has played a role in attracting investor interest.
See also: 7 Companies Capitalizing On Canadian Cannabis
Dr. Mark Rabe presented at the Americans for Safe Access meeting in Washington, D.C. earlier this month.
GrowLife (OTC: PHOT), which is currently suspended until April 25, is (or was) up 233 percent as of April 9.
The company is probably the most widely held security in the sector in terms of market cap, most likely due to a strong positive perception of their management team, easy access to capital, and the "picks and shovels" business model that is tied to the build out of cultivation facilities.
The SEC notice was somewhat vague, pointing to "concerns regarding the accuracy and adequacy of information in the marketplace and potentially manipulative transactions in GrowLife's common stock."
PHOT management issued a press release that failed to add clarity to the situation.
Terra Tech (OTC: TRTC) has increased 436 percent so far this year, with investors appreciating their balanced business model.
The Edible Gardens brand (a branch of TRTC), which is sold in the NYC metropolitan area as well as in Florida and Indiana, offers consumers very high quality hydroponically-grown produce, but investors are likely more interested in the company's plans to pursue a medical marijuana license in Nevada.
This is part one of a two part seires by Alan Brochstein of the 420 Investor. Click here to read part one.
Disclosure: 420 Investor has positions in FITX, GWPH, MCIG, PHOT and TRTC in one or more model portfolios.

Tags: Americans For Safe Access Kannaway marijuana Mark Rabe Paul Rosenberg Scientific Advisory Board
Posted in: Trading Ideas General Best of Benzinga