Amazon's Whole Foods Is Already Stealing Market Share From Walmart, Kroger And Costco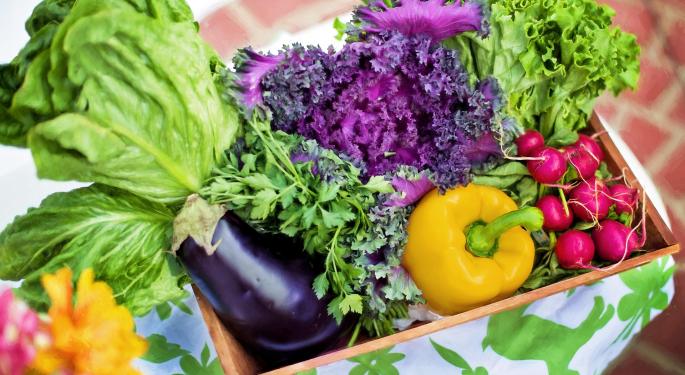 It didn't take very long for Amazon.com, Inc. (NASDAQ: AMZN) to gain market share in the grocery space after acquiring the organic and natural food grocery chain Whole Foods.
Foot traffic from new customers at Whole Foods' stores rose 33 percent in the first week after the tie-up with Amazon closed, Bloomberg cited a report by the research firm Thasos Group. In fact, the biggest loser of foot traffic was Wal-Mart Stores Inc (NYSE: WMT) as regular shoppers accounted for the biggest percentage of first-time customers.
Twenty-four percent of all new Whole Foods shoppers used to consider themselves to be loyal to Walmart. Meanwhile, 16 percent of first-time Whole Foods shoppers were regulars at Kroger Co (NYSE: KR) and 15 percent of first-time Whole Foods shoppers were regulars at Costco Wholesale Corporation (NASDAQ: COST).
Customers from smaller rival chains like Sprouts Farmers Market Inc (NASDAQ: SFM) accounted for 8 percent of first-time Whole Foods shoppers, which is smaller on a percentage basis but larger relative to the size of its customer base, Bloomberg noted.
It is, however, unclear at this point if the defection of customers will be temporary and was aided by the large amount of media attention the merger brought. But brick-and-mortar chains like Walmart can't sit back and hope this is the case.
"The data is a striking indication of the latent demand that exists for quality organics," Kirthi Kalyanam, director of the Retail Management Institute at Santa Clara University told Bloomberg. "Wal-Mart is no doubt preparing to work extremely hard to overcome deep-set perceptions that its organics are of a lower quality than those found at Whole Foods."
Related Links:
Here's Why Whole Foods' CEO Feels 'A Bit Like Houdini'
One Secret Behind The Whole Foods Deal: Amazon Wants To Sell You All The Alcohol
View Comments and Join the Discussion!
Posted-In: Bloomberg food Grocery grocery stocks Kirthi Kalyanam Retail Management InstituteTop Stories Media Best of Benzinga