Movie Studios Blame Rotten Tomatoes For Box Office Woes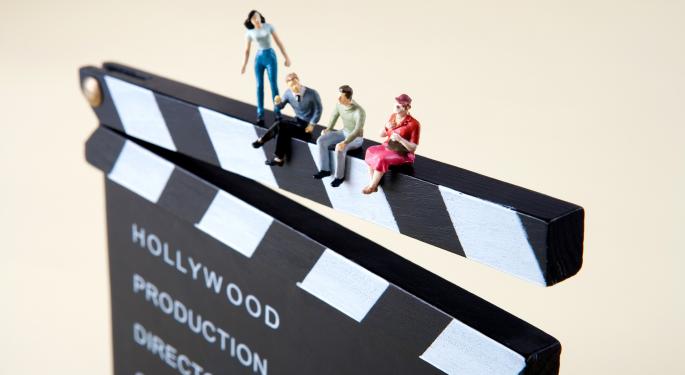 Hollywood's offering a modern twist to the "Frankenstein" tale with a live, unscripted performance.
In the twilight of its worst summer since 2006, with North American revenue under $4 billion and 15 percent below summer 2016, studios are holed up in a bombed-out box office pointing a shaky finger at Rotten Tomatoes, their own bitter creation.
Time Warner Inc (NYSE: TWX)'s Warner Bros. and Comcast Corporation (NASDAQ: CMCSA)'s Fandango have made a monster allegedly threatening their demise.
Fresh Or Rotten?
Rotten Tomatoes aggregates movie reviews to assign numerical ratings and a "fresh" or "rotten" consensus.
The company calculates scores by distilling critical reviews to single numbers and weighing the average. By its two-grade classification system, films that earn less than 60-percent approval ratings are as good as garbage.
"It's even more of a shorthand than it used to be going to read Twitter Inc (NYSE: TWTR)," Paul Dergarabedian, senior media analyst for comScore.com, told Benzinga. "At least with Twitter you had to read 140 characters about a movie. Now it's basically down to a percentage."
Fatal Impact
The snapshot of critical consensus has had a "profound" effect on box office performance.
"I would say Rotten Tomatoes and Metacritic are resources that people are truly using, and they're using it to make decisions about their movie going," Dergarabedian said.
Related Link: Emagine Entertainment Aims For Movie Theater 'Magnificence' With Caramel Corn And Super Screens
The sway is widespread. Not only does Rotten Tomatoes reach a whopping 14 million visitors per month, representing 678-percent growth since 2009, but it penetrates partner user bases.
Alphabet Inc (NASDAQ: GOOG) (NASDAQ: GOOGL) displays the scores in Google search summaries, Apple Inc. (NASDAQ: AAPL) lists them beside movie rentals, and Fandango posts them above ticket orders. The consensus is inescapable, provided without solicitation.
And the rankings carry weight in significant ways. About 34 percent of U.S. teenagers check Rotten Tomatoes before committing to a flick, according to National Research Group.
"On the one hand, it could be great for your movie because those who are on the fence about a movie might be swayed to go see one if it has a particularly strong score," Dergarabedian said. "On the other hand, if it doesn't, it can keep people away or make them choose another movie."
Ratings can also directly affect capital. As The New York Times pointed out, Wall Street analysts factor it into investor recommendations, with Cowen and Company writing in a recent Viacom, Inc. (NASDAQ: VIAB) note that a "19" crushed its high expectations for Paramount's "Baywatch."
The veritable threat of numerical ratings has at least one studio owner committing to take down Rotten Tomatoes, according to the Times.
A Double-Edged Sword
Opponents of the system contend that consensus calculated on few reviews is not statistically significant, or that controversial films are often evaluated not according to production quality but to reviewer partisanship.
But even so, is Rotten Tomatoes really to blame for box-office woes? Dergarabedian takes more than critical reviews into account, including the competitive nature of the general entertainment space at the time of release.
"[Rotten Tomatoes] is certainly, I believe, having an impact, but if it's reflective of the true quality of the film by the consensus of the reviewers out there, I'd say don't necessarily blame the messenger," Dergarabedian said. "Sometimes it's about the message."
There may, in fact, be validity to a critical roundup.
"You don't get a critical consensus without there being an agreement among most of the critics as to the relative value of a movie in terms of its quality or viewability or desirability," Dergarabedian said. "If a movie has a 10 or a 15 percent, generally speaking, by any measure, those would be movies that would not be well reviewed by anyone."
Related Link: Disney Vs. Netflix: Content Is King As Big Media Seeks To Capture Cord-Cutting Consumers
Posted-In: comScore Fandango movies Paul DergarabedianTop Stories Tech Media Trading Ideas Best of Benzinga
View Comments and Join the Discussion!