What's Trending In Emerging Tech: 4K TVs, Smart Speakers Smash Hits; Wearables Struggle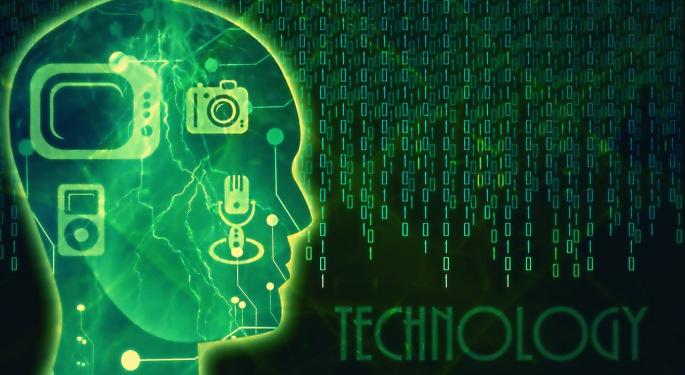 Technological innovations today transcend the wildest of all imagination. Breakthrough products such as smartphones engendered by science and technology have now become sine qua non for all demographics, so much so that people look lost and forlorn when separated from them even for the smallest of time.
The smartphone, which took the world by storm, has consistently and continuously remained a favorite. However, some of the newest gadgets, though having taken off, have not found as much success as the smartphone. Nevertheless, these emerging tech products have definitely carved a niche for themselves and are slowly and steadily making their way into the hearts of people.
Data presented by Statista based on a survey by the Consumer Technology Association, or CTA, showed that among the emerging tech products, showed that smart home and 4K UHD TV are likely growing at a commendable pace even as sales of wearables are stagnating.
CTA's survey estimates that smart home unit sales are likely to increase 50 percent to 27 million in 2017, with the sales value at $3.3 billion. The competition in the space is heating up, with Amazon.com, Inc. (NASDAQ: AMZN), Alphabet Inc (NASDAQ: GOOG) (NASDAQ: GOOGL) and Apple Inc. (NASDAQ: AAPL) all vying for supremacy.
Meanwhile, 4K UHDs are expected to sell 16.7 million units, up 59 percent. In terms of dollars, sales of 4K UHDs are estimated at $14.6 billion.
Source: Statista
Voice-enabled smart speaker sales for 2017 are estimated at 11million, up 53 percent, with sales value of $1.3 billion. Amazon has a presence with its Echo line of speakers.
See also: Tech Sector Finally Recovers From The Dot-Com Bubble Of 2000
Meanwhile, VR and drones, which are in the early stages of their respective adoption cycles, are also making a splash. About 5.3 million VR devices and 3.4 million drones are estimated to be sold in 2017, up 79 percent and 40 percent, respectively. The sales values are at $1.3 billion for VR products and $1.1 billion for drones.
Wearables, on the other hand, such as Fitbit Inc (NYSE: FIT)'s smart watches, are underperformers among emerging tech products, with an estimates sales volume of 48 million units and sales value of $5.6 billion. The volume estimated for 2017 represent 9 percent year-over-year growth.
Apple, Garmin Ltd. (NASDAQ: GRMN) and Samsung Electronic (OTC: SSNLF) also have a strong presence in the wearable devices market.
View Comments and Join the Discussion!
Posted-In: 4K TV Consumer Technology Association CTA dronesTop Stories Tech Media Trading Ideas Best of Benzinga