Can You Afford To Retire?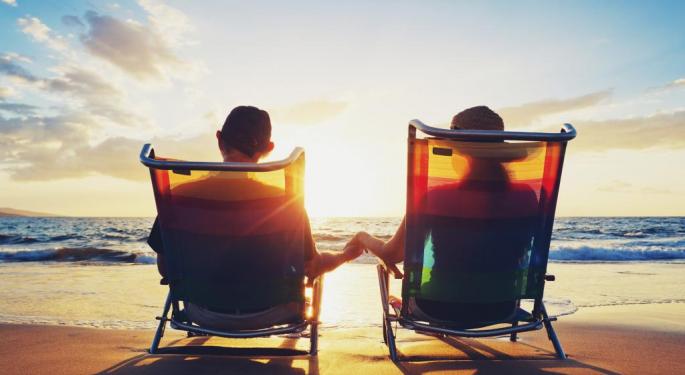 Although the present day hoopla over retirement is certainly cause for much financial concern, particularly among older Americans, retirement has not always been such a hotly contended subject – retirement has only within recent memory been a tangible concept at all.
When considering retirement today, its history is often glossed over and it is assumed to be an American right – a basic human experience that everyone deserves.
The prevailing opinion is that our society should take care of the elderly, regardless of if they feasibly could work longer. Once a certain age is hit, financial security should shift from the individual's responsibility and be shared by the greater society.
The Concept Of Retirement
This has not always been the case, however. Before modern pensions became a reality not even 150 years ago, healthy, capable adults worked until they died or until they physically could work no longer. The concept of financial security for the aging population was first conceived for a population that did not have the extensive longevity so frequently taken for granted today. As developed economies exceed the life expectancies of every previous generation, government-aided assistance has been unable to keep up.
While retirement and government-funded pension plans are under fire, the highly held position remains that after a certain age, working should not be a requirement to survive financially.
Related Link: 4 Things You Can Do Today To Help Keep Your Retirement Goals On Track
The future of retirement is uncertain, but there are things that can be done today to protect against being caught off guard in the chance of government reversals.
Above all, the most important thing to do in the case of any uncertainty is to take responsibility. Taking responsibility involves not relying on the help of society to come to your aid and provide for you. By preparing for the worst, you ensure security for years to come.
When To Retire
Forbes contributor Larry Light commented on retirement ages, "We've all heard the dire scenarios about when you can retire, which seem to range from 'when you're too old to enjoy it' to 'never.' But let's get real. There are better ways to gauge your quit date."
Because pensions are becoming a thing of the past, more people are having to rely on their own savings into retirement. Alicia Munnell, in her book "Falling Short: The Coming Retirement Crisis And What To Do About It" noted that a whopping 71 percent of Americans are now relying on retirement savings to survive financially post-employment. With the typical retirement account holding only $111,000 divided into the estimated remaining years of life (life expectancy – retirement age), that translates to a paltry $400 per month.
Therefore, the most accurate way to gauge whether you can afford to retire is to consider how long you will need to live off of retirement savings (estimate on the high end), and work backward from there.
Related Link: 5 Myths About The 401(K)
So, Can You Afford To Retire?
Evaluate your living situation. What expenses are necessary to maintain your standard of living? What will your budget look like after you stop working? Will you be spending more or less?
If you have a guaranteed pension plan, thank your lucky stars and calculate that into your retirement planning. Social Security is unfortunately more of a wild card in this economic era; strong support exists for the argument that SS should not be considered a guarantee and thus should be ignored when planning for retirement.
There are retirement calculators and calendars available to help you determine your retirement outlook, but financial advisors and planners can often exceed basic web-based algorithms. The personalization and individual attention financial advisors provide is an unmatched benefit.
Be proactive. Do not wait to see whether the government can help provide for your financial future. Your financial security is ultimately your responsibility. Take control today.
Posted-In: 401K Alicia Munnell Larry Light Pension Plans pensions retirementEntrepreneurship Personal Finance Best of Benzinga
View Comments and Join the Discussion!