Will Others Follow Apple Out Of Russia?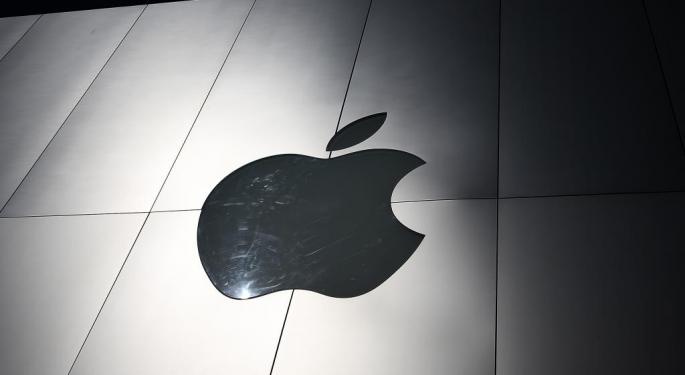 Apple Inc. (NASDAQ: AAPL) halted online sales in Russia due to the "extreme fluctuations" in the value of the ruble. Will other tech companies do the same?
"I do see other companies following suit because, as your currency is being deflated, they just can't afford [to sell the products]," Patrick Moorhead, president and principal analyst at Moor Insights & Strategy, told Benzinga. "They'd have to raise their prices just to break even on the deal."
Sean Udall, CIO of Quantum Trading Strategies and author of The TechStrat Report, thinks Apple might be somewhat alone in this decision. "It's not that other companies will magically avoid taking a loss. Rather, Apple might be the only one that sells a meaningful number of products in Russia."
Udall continued, "Obviously Apple is a very strong consumer brand in Russia."
"I don't know where Russia ranks though as far as one of the Apple countries. I would doubt it's even in their top 10."
Related Link: Why Hasn't Apple Released A New Apple TV?
Apple initially launched the iPhone 6 in 10 territories (United States, United Kingdom, Australia, Canada, France, Germany, Hong Kong, Japan, Puerto Rico and Singapore) on September 19. Twenty additional countries were added on September 26, including Russia.
Apple: Not The First To Halt Sales?
Apple is dominating the headlines this week for its decision to halt online sales in Russia. However, it is not the only company to do so in order to prevent greater losses. In prior years, Moorhead said that Compaq/Hewlett-Packard Company (NYSE: HPQ) did the same in Brazil.
"What they do is, they only remove it until the level of fluctuation gets under control," Moorhead explained. "And then it gets back online. Otherwise you'd be raising prices almost everyday."
Moorhead isn't sure when Apple will resume sales, but he assumes the company will re-open its online store as soon the ruble is stabilized.
Competitors Could Step Up
Apple's competitors could endure the losses and step up their marketing in Russia to increase their market share.
"If Samsung does that to the degree they can do that, I guess they could take on more risk and hope it works and hope the currency does not go down anymore," said Udall. He noted that Russian consumers don't necessarily have to wait to purchase an iPhone; they merely need to buy one from a store with a currency that Apple still accepts.
In the meantime, Moorhead thinks there's an opportunity for another brand to step in and say, "We're a friendly company who wants your love and therefore we're willing to [sell products at a loss]."
"It's something I would expect somebody like Samsung to do," said Moorhead.
Disclosure: At the time of this writing, Louis Bedigian had no position in the equities mentioned in this report.
Posted-In: iPad iPhone iPhone 6 ipod Patrick Moorhead RubleExclusives Tech Best of Benzinga
View Comments and Join the Discussion!