Is The Current Economy Status Cause For Concern?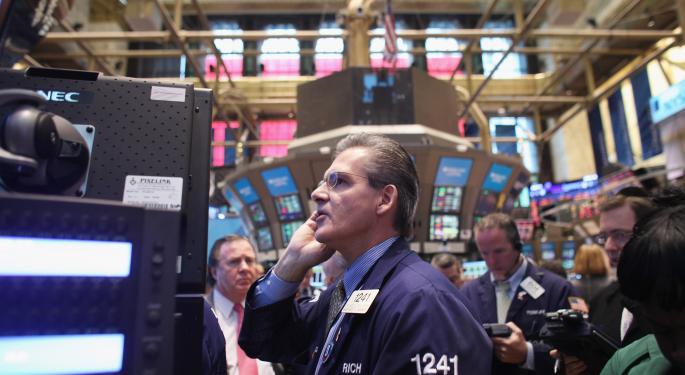 Currently the commentary circulating around Wall Street is one laden heavily with questions.
Is this the big correction? Are markets prepared to digest the reality of the global economy? Numerous examples have touched on various aspects of U.S. financial markets and the weaknesses within them.
The FED report shows weakness, equities returns are attributed to metrics and not earnings, the dynamics supporting the rally are set to unwind, Goldman Sachs is still stuck waiting on an expansion, Japanese businesses refuse to be tricked by demand-pull monetary policy, players in the Forex markets are complacent given the bullish volatility smile in EUR/USD, low rates have fueled a red hot M&A market, the level of debt has been ignored, and volatility has been removed by the Fed.
Compounding all that is the fact that here in the U.S. we have a level of margin credit that exceeds historical levels.
Normally, credit wouldn't be a problem.
In this case though, the borrowers have borrowed beyond the cash levels they have in their accounts. This means that when brokerages decide the interest they receive isn't worth the risk, margin calls begin.
If borrowers can't pay then the brokerage begins selling/buying the positions that were bought on credit.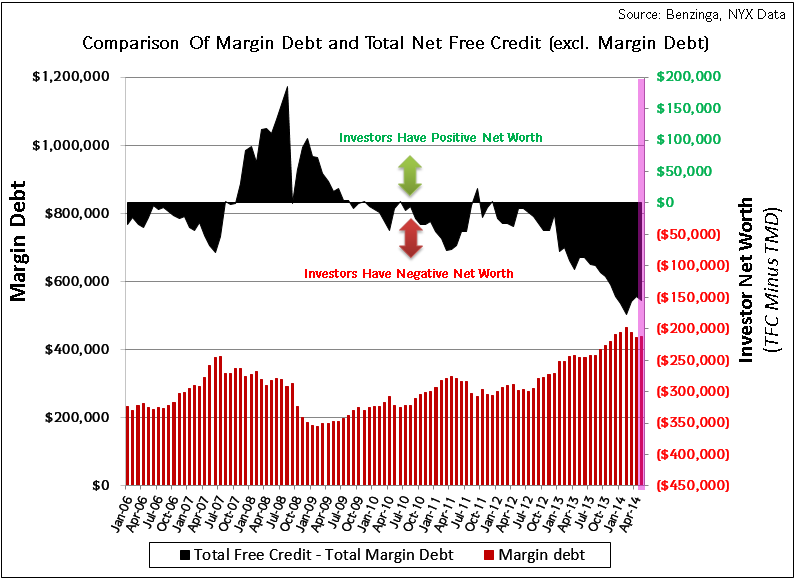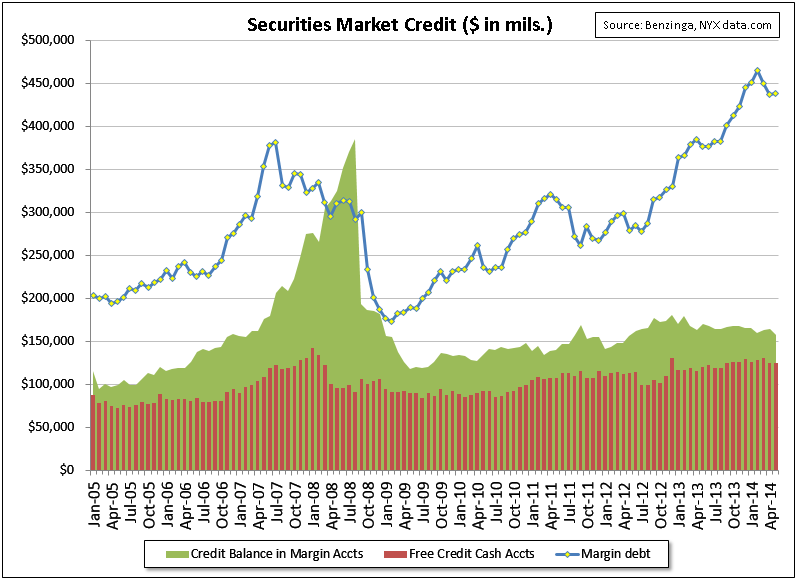 The Money Market Fund space doesn't look any better, either: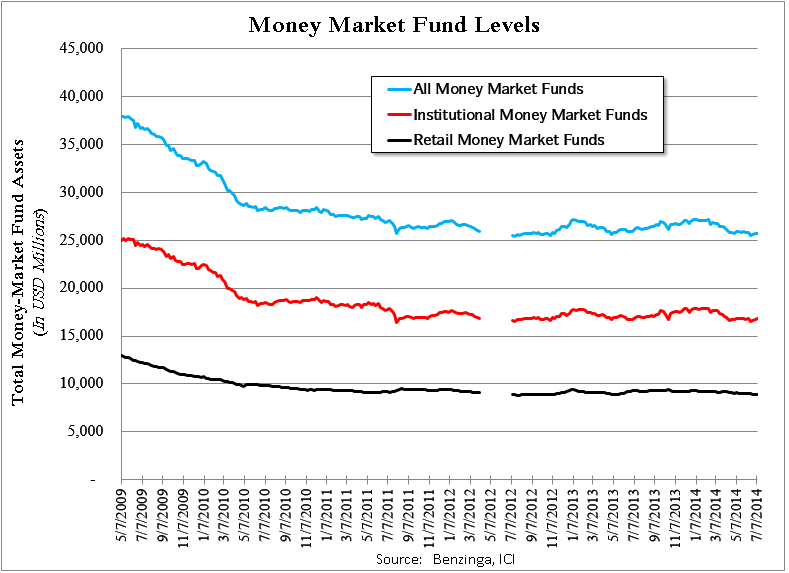 We're about in a lot of trouble. Participants will be expected to proceed carefully through Q3. UBS is also "worried":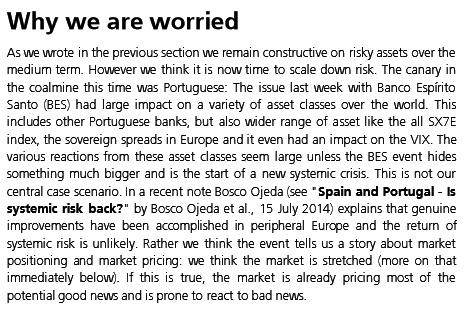 The environment in which we find ourselves is very real and very unstable. Prices have disconnected from indicators, rationality and intrinsic valuations.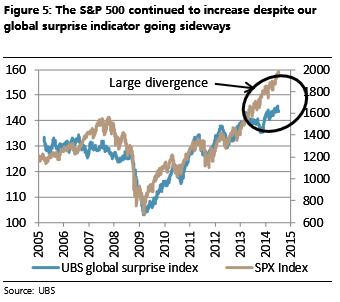 Posted-In: Economics Federal Reserve Best of Benzinga
View Comments and Join the Discussion!