A Look At TD Ameritrade's Innovative New Feature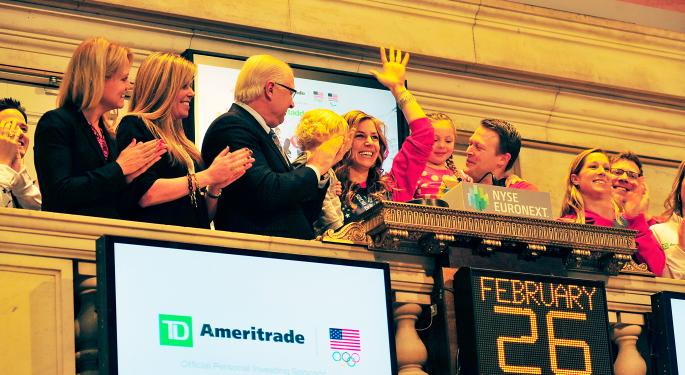 Among the innovative features on TD Ameritrade's (NYSE: AMTD) thinkorswim platform is the sharing center.
Announced in a release note on January 18, the feature has been incredibly popular. Benzinga connected with John Hart, Director of Trading Products for TD Ameritrade, to learn more about sharing.
With sharing on thinkorswim, users can easily send what looks likes a static image (such as a chart or layout), which anyone can view. When opened in thinkorswim, however, the layout becomes dynamic and users can further work with the data directly.
Related: TD Ameritrade's Clients Up 17 Percent
The feature was developed so that thinkorswim staff could assist customers. Hart explained, "I would spend a lot of time saying 'sir or miss, move your mouse up to the right and click on the thing that looks like…' to try to get them to set up a screen that looks the way they want, because thinkorswim is so flexible. What I really wanted was the ability to create the interface for the user and say 'here, load this file.'"
After the feature was developed for internal use, TD Ameritrade realized that configuration sharing is something its users may find helpful. The response has been terrific. Hart stated that "thousands and thousands of people" have shared configurations, despite no advertising.
"It definitely has brought the community together because everybody knows what these links are and if you're a thinkorswim user, you can do a lot more with these links than you can if you're not. But it has made the community more open to show that it actually exists."
To get an idea of how many configurations are being shared, search "tos.mx" on Twitter.
Posted-In: John Hart TD Ameritrade thinkorswimInterview General Best of Benzinga
View Comments and Join the Discussion!