Barron's Recap: The Penta Quarterly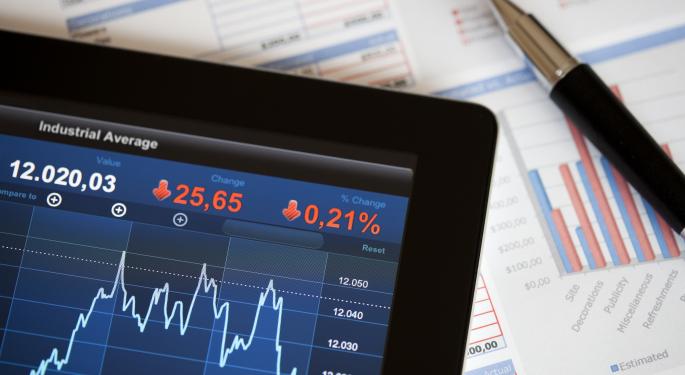 This weekend in Barron's online: the Penta Quarterly and a profile of Barry Rosenstein, as well as the prospects for Avon Products, TD Ameritrade, Pitney Bowes and more.
Cover Story
"Jana Partners' Rosenstein" by Lawrence C. Strauss.
How Barry Rosenstein rose from an Asher Edelman underling to activist leader is the focus of this week's cover story in Barron's.
See how Rosenstein's outsider status at Merrill Lynch led to his association with corporate raider Edelman, and ultimately to found Jana Partners. See what puts Rosenstein in the company of not only other activist investors, such as Carl Icahn, Daniel Loeb and William Ackman, but also his tie to legendary musician Bruce Springsteen.
See also: Warren Buffett Reveals His Latest Gems In 13F
Penta Quarterly
"Barron's Top 100 Hedge Funds" by Eric Uhlfelder discusses how equity funds came roaring back into style in 2013. That was especially true of those with a tight focus on a short list of stocks. And see what the fund plays for 2014 may be.
In Dave Pressler's "Artist in Space," check out how this animation artist prepares to be an astronaut. Pressler will be going to space courtesy of Virgin Galactic and its Space Ship II.
The watch faces of this luxury Swiss brand are often overlooked, says "Subtle Dials at the Heart of Patek Philippe Watches" by Richard C. Morais, but they may be the key to understanding why the brand is such a success.
Robert Milburn's "Lending a Hand" features Mark Reed, who gave up a lucrative career at the Bank of New York in order to launch a fund that pays private investors a market-rate return by supplying short-term loans to New York City nonprofits.
Feature Stories
David Englander's "Avon's Makeover Could Produce Lovely Results" makes a case that beauty product company Avon Products (NYSE: AVP) is taking the right steps to revive its business. The question is whether it should sell its North American operations.
"Ameritrade: Set to Ride the Market Wave" by Reshma Kapadia says that it is good news for TD Ameritrade (NYSE: AMTD) that retail investors are surging back into stocks now that the Dow has reached a new high. See why the stock could rise 30 percent.
In "The Reinvention of Pitney Bowes," Jack Hough points out that the postage meter business of Pitney Bowes (NYSE: PBI) is stable and surprisingly profitable, and suggests new digital businesses will drive growth. See why shares could rise 60 percent in three years.
Andy Acker, manager of the Janus Global Life Sciences fund, is profiled in "Dissecting Health Care" by Sarah Max. Acker shares how he seeks to uncover therapies that tap into a large unmet need and how he mitigates the risks inherent in the sector.
"Kravis and Roberts" by Dyan Machan turns the CEO spotlight on two first cousins who built KKR (NYSE: KKR), one of the world's largest private-equity firms.
In John Steele Gordon's "Not Cool, but Profoundly Important," the focus is on how the moldboard plow and the horse collar, along with a new approach to plowing fields, made possible an enormous increase in productivity, wealth and power in Western Europe.
"Living in the Great Society'" is an editorial commentary by Thomas G. Donlan that indicates that, though the price is high, LBJ's dreams are close to reality.
See also: Best Stocks Under $5 Right Now
Columns
Columns in this weekend's Barron's discuss:
What Karl Rove said about Hillary Clinton
One technician's advice for worried investors
Why stock buybacks a lot riskier than they were a year ago
Whether Cisco Systems' (NASDAQ: CSCO) turnaround is real
Differences between Zacks and Morningstar
Google Glass as a public R&D project
Small-stock funds winning big in emerging markets
How the names of ETFs can lead to the wrong expectations
Macy's (NYSE: M) dividend hike and share buyback
Why tax-saving mergers will continue
Keep up with all the latest breaking news and trading ideas by following us on Twitter.
View Comments and Join the Discussion!
Posted-In: Avon Products Barron's Carl Icahn Cisco Systems Daniel LoebTop Stories Pre-Market Outlook Media Best of Benzinga