Sotheby's & Dan Loeb Saga Continues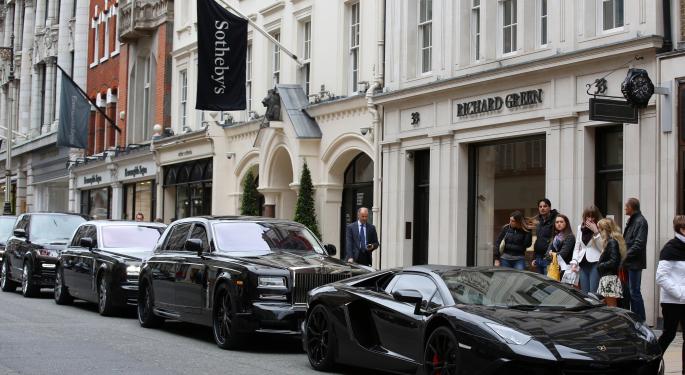 In Sotheby's (NYSE: BID) earnings conference call, investors were shocked by the how expensive it was to cut a deal with Dan Loeb.
Sotheby's and Dan Loeb have been feuding as he battled to take over and reform the auction house. The company used its poison pill provision to keep Loeb from owning more than ten percent of the company, resulting in Third Point Capital placing a lawsuit.
Although the court dismissed Loeb's claim, he and the company reached an agreement Monday, which shareholders thought would stop the damage.
The initial announcement stated that the board will be expanded to make room for Loeb and two other Third Point Nominees, Olivier Reza and Harry Wilson. In addition, Third Point will be permitted to purchase as much as 15 percent of the company.
Related: Dan Loeb To Join Sotheby's Board
More details were added Wednesday, and they showed the bleeding hasn't stopped. First, Sotheby's stated that it spent $5.7 million to fight Loeb. Second, and more surprisingly, CEO William Ruprecht stated during the company's earning call that Sotheby's will spend "an incremental $12 million to $15 million, of which $10 million will be the reimbursement of Third Point's expenses."
Investors can't be sure that the bad news ends with Wednesday's revelations. Loeb is likely to try to shake up management, so the battle is likely to rage on.
As to the earnings announced on the call, Sotheby's posted a $0.09 EPS loss versus a $0.33 loss for the previous quarter (75 percent better than the same quarter a year earlier). The year over year revenue figure was also very strong at $156.8 million, which represents a 54.2 percent year over year increase.
Shares of the company dropped 4.7 percent after the release despite an initial positive response. The stock has been flat in Thursday's premarket and looks to open at $41.55.
Posted-In: Dan Loeb Sotheby's Third Point Capital William RuprechtHedge Funds Legal Management General Best of Benzinga
View Comments and Join the Discussion!