David Einhorn Gives His Opinion On Bernanke, Yellen And Monetary Policy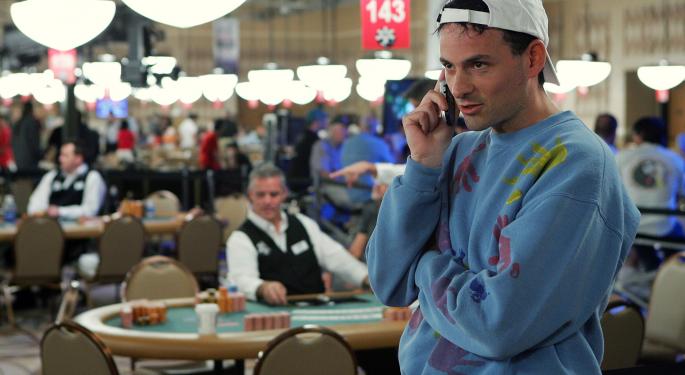 David Einhorn, speaking on Bloomberg TV Tuesday, gave his opinion on the Federal Reserve. Einhorn had the opportunity to dine with Ben Bernanke last month.
"I'd been critical for a very long time," said Einhorn regarding Bernanke. One of Einhorn's concerns is that interest rates have been at historical lows for the past five years.
During Einhorn's dinner with the ex-chairman, Bernanke stated that he was 100 percent sure there would not be hyperinflation. This has certainly been the case thus far, as CPI is still below the agency's target. Einhorn was struck by Bernanke's confidence, stating "Not that I think there will be hyperinflation, but how do you get to 100 percent certainty about anything? Why can't you be 99 percent certain?"
Related: Einhorn Explains Bold Price Targes For Athenahealth
Like most fund managers, Einhorn supports raising rates. During his interview on Bloomberg, Einhorn laid out his argument as to how higher rates will benefit the economy. When rates are higher, savers benefit from the interest income, which is spent at a very high rate. In turn, this spending will stimulate the economy.
"He was very supportive of Janet," said Einhorn regarding Janet Yellen, the new head of the Federal Reserve.
Although he does not seem to have a strong opinion on Yellen at this point, Einhorn himself has positive take on the chairwoman. Einhorn noted that he likes how she considers "all of the factors" to make a decision. Bernanke repeatedly said unemployment and inflation are the two data points he was watching.
Perhaps most importantly, Einhorn stated, "I want to see if she has a better reason that rates should stay at zero at this stage of the economy."
Posted-In: Ben Bernanke Bloomberg TV David EinhornHedge Funds Top Stories Federal Reserve Markets General Best of Benzinga
View Comments and Join the Discussion!