Is Netflix Turning Your Cable Box Into A VCR?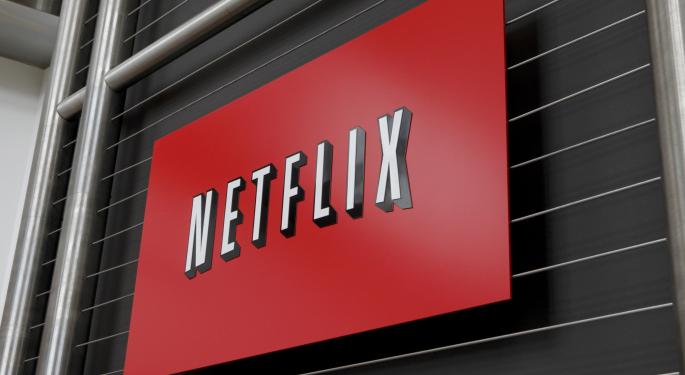 Three U.S. cable providers that use TiVo (NASDAQ: TIVO) set-top boxes will be integrating Netflix (NASDAQ: NFLX) onto their platforms: Atlantic Broadband, Grande Communications, and RCN Telecom Services.
"Watching Netflix [will be] as easy as changing the channel" for customers, according to Atlantic Broadband chief marketing and strategy officer David Isenberg.
Though these are small providers in terms of customer base, Netflix's emergence into consumer living rooms through their cable box opens the door to expansion to a larger customer pool.
Netflix CEO Reed Hastings told CNBC that he would like to partner with larger providers, including Comcast (NASDAQ: CMCSA). It's interesting that Hastings would target Comcast as a potential partner, considering his current attempt to block a merger between the cable behemoth and Time Warner Cable (NYSE: TWC).
See Also: SEC Halts Trading of Growlife, Here's Why
This deal sets the stage for future Netflix growth, but also has the potential to be deadly for other digital media delivery services. Could cable TV unknowingly be committing suicide?
The Death of Cable?
There was once a time that VHS tapes were popular, but faced an emerging technology that threatened their dominance: DVD's. VHS manufacturers tried to find a way to remain relevant. The DVD-VHS combo player served as a perfect exit point for the VHS as consumers transitioned into using DVD's exclusively.
As Netflix and other broadband media providers continue to expand on to new platforms, cable could begin to become obsolete. Along with the instant streaming of movies, TV shows, and now original content from Netflix, companies like Aereo and devices like the Apple TV, Roku, and Chromecast, are resetting the norms of modern television.
There is a bit more upside for companies like Comcast then there was for the now obsolete VHS tape, but if management and technology does not continue to evolve, they will be left behind.
Posted-In: Atlantic Broadband Comcast Grande Communications Netflix RCN Telecom ServicesTop Stories Tech General Best of Benzinga
View Comments and Join the Discussion!