SEC Halts Trading Of GrowLife, Here's Why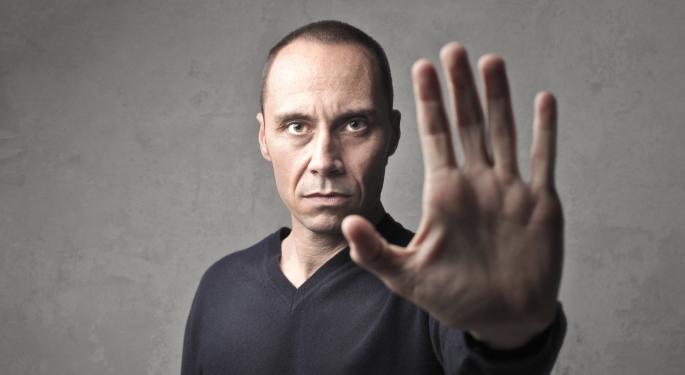 GrowLife Halted
Thursday morning, the SEC halted trading of GrowLife, Inc. (OTC: PHOT) based on "concerns regarding the accuracy and adequacy of information in the marketplace and potentially manipulative transactions in GrowLife's common stock."
The statement from the SEC announcing the halt hints to traders that there have been exchanges of inaccurate/inadequate financial information.  
A concern of many traders is the recent insider selling from Director & Executive Vice President Robert Hunt. Since April 3, Hunt has sold off more than 500,000 shares of Growlife. Though this insider selling may be purely coincidental, it raises the question of managerial knowledge regarding the then upcoming halt.
Besides the noted insider selling, Eric D. Shevin resigned from the board of directors on April 1, just over one year after joining the company.
Read GrowLife's Reponse to the SEC notice here.
To date, including GrowLife, there have been five trading suspensions for cannabis companies, including Advanced Cannabis Solutions (OTC: CANN), Aventura Equities, Inc., Citadel EFT (OTC: CDFT) and PetroTech (OTC: PTOG).
Advanced Cannabis Solutions, which was halted on March 27, just resumed trading today, April 10 (to learn more about CANN's halting, click here).
Sector Security
The Financial Industry Regulatory Authority (FINRA) website openly discourages investment in marijuana stocks, stating that "there is likely no opportunity" for investors, further stressing the minimal reporting standards of the OTC markets.
In contrast to FINRA's grim outlook for the sector, the cannabis space has been incredibly bullish for traders.
Management is in the spotlight for companies in the marijuana space, because the decisions they make for their company can positively (over very negatively) impact the entire industry.
A way for 'high-up' management to improve transparency and investor confidence would be to self-report financial information and company details that exceed the minimum OTC requirements. This move could help distinguish legitimacy in the space, and discourage further SEC involvement. Managerial leadership is a crucial aspect to the cannabis-sectors' longevity, so exceeding expectations could go a long way.
See also: Can Marijuana Traders Handle A Stock Meltdown?
The OTC markets are notorious for hosting companies with no real business. Benzinga analyst Joel Elconin referred to the OTC market as the "Wild Wild West," noting that the lax parameters of OTC policy creates an environment where "there are no rules." Cannabis companies could set the bar on the new generation of penny-stocks, but to do so, they must start to take innovative measures regarding reporting standards.
The regulations for major markets such as NASDAQ provide an environment where investors can make confident trades in companies that provide transparent data. The OTC reporting requirements provide the opposite environment, where companies report the bare minimum.
The cannabis-sector is an exciting new opportunity for traders and long term investors, but if reporting standards are not improved, more companies will be halted, which will negatively impact the space.
The federal government is already skeptical of newly-legal marijuana businesses, so under-reporting will do nothing but bait the hook for a halt.
For more of the latest in the cannabis industry, check out the 420 Investor on Marketfy. 
Posted-In: marijuanaNews Politics Legal Movers General Best of Benzinga