How Many People Still Use CDs, VCRs And Landline Phones? More Than You Might Think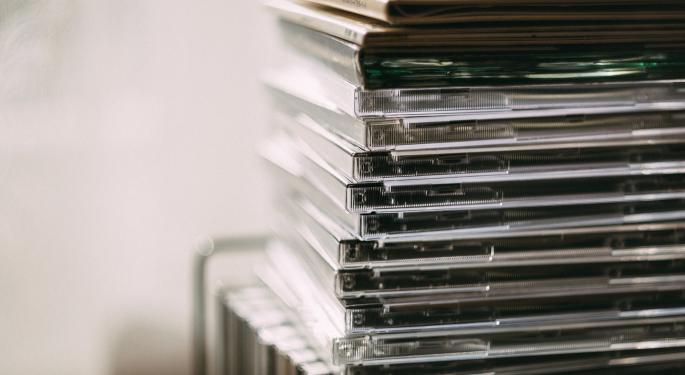 In the age of Spotify, Pandora Media Inc (NYSE: P) and Apple Inc. (NASDAQ: AAPL)'s streaming music platform, Apple Music, one might logically conclude that CDs are obsolete. But this isn't the case, at least according Statista.
A survey conducted on behalf of Bank of America found that a staggering 49 percent of U.S. consumers still listen to their music on a CD. On top of that, 40 percent still use an old-fashioned calculator despite one being included in virtually every smartphone these days. Speaking of which, 36 percent of American consumers also use a landline phone.
Seventeen percent of American consumers also still use a VCR, certainly an outdated technology that has been replaced with DVDs, then Blue-ray discs and then to a certain extent by online video streaming platforms, like Netflix, Inc. (NASDAQ: NFLX).
Finally, 11 percent of Americans still listen to music on records, although there are many who argue that vinyls can never go out of style.
To be fair, technology changes so rapidly that in 10 years from now consumers will be "shaking our heads at the thought of how ancient our iPhone 7 looks in retrospect," Statista suggested.
You will find more statistics at Statista
Related Links:
Hurricane Harvey, By The Numbers
Where The Robots Are: Which Cities And States Lead The March Of The Automatons?
Posted-In: Spotify Statista Streaming music streaming videoTech Media Best of Benzinga
View Comments and Join the Discussion!