IPhone Legacies: 6 Industries The Smartphone Hammered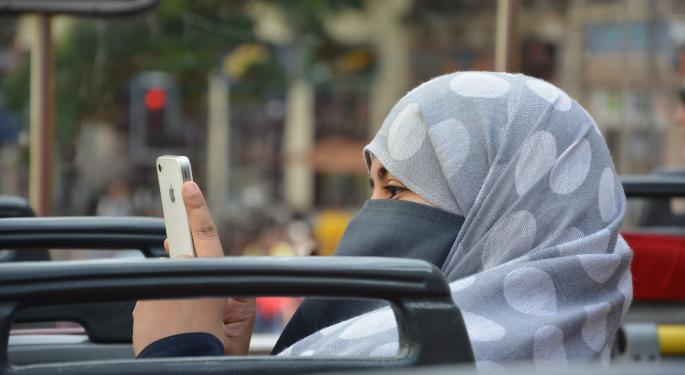 There was a time when PDA stood for "personal digital assistant," not public displays of affection. A time when if you didn't own a Palm Pilot to keep track of your sister's birthday, you were behind the curve.
A decade ago, when Apple Inc. (NASDAQ: AAPL) launched the game-changing iPhone, tech was in flux, as usual. You had a PDA, a landline with an attached answering machine, an iPod to listen to MP3s, a clunky GPS perched precariously on your dashboard.
You recorded your life with a digital camera and a camcorder. You may have owned a Motorola flip phone or the once-addictive BlackBerry Ltd (NASDAQ: BBRY).
Apple's announcement of its third-quarter earnings Tuesday was a precursor to September, when the 10th-anniversary edition iPhone 8 is to be unleashed, climbing atop the corpses of all the tech it made obsolete, striving to outmuscle all the competitors who copied it and are racing to surpass it.
Related Link: Unsound Financial Advice For Unknown Winner Of $447.8 Million Powerball Lottery
Here are six things the iPhone and its main competitors, phones running the open-source Android OS designed by Alphabet Inc (NASDAQ: GOOG) (NASDAQ: GOOGL), have crippled if not killed. Stats courtesy of Statista and Computer Technology Association.
Pretty Darn Antiquated Assistants
The PDA was the next new thing until it wasn't. Palm Computing was founded in 1992 and its digital management and handwriting recognition software made it de rigueur in business. It changed hands many times, morphed into the Treo smartphone, then faded away after Hewlett Packard Enterprise Co (NYSE: HPE) sold off its intellectual property rights in 2015.
Legacy GPS Lost Its Way
Down 80 percent from 2007–2016. Garmin Ltd. (NASDAQ: GRMN) was hot as any stock in 2007 until smartphones happened. A decade ago, shares traded for close to $200. Now, it hovers just below $50.
Digital Cameras Too Focused
Down 66 percent. Canon Inc (ADR)(NYSE: CAJ) and Eastman Kodak Company Common New (NYSE: KODK) were hurt badly by the slump, the latter going through bankruptcy. With the commodification of photography, everybody could be an artist. Even magazines like American Photography shut down but, then, print is dead, too.
MP3 Strikes Out
Down 87 percent. Apple cannibalized its own once-booming iPod market with its Swiss Army knife of a phone. Some analysts think dedicated MP3 players aren't dead, just in a coma.
Camcorders Fade To Red
Down 93 percent. Companies such as Vivitar and JVC are carving out niches in 3-D video.
Movies Trail
AMC Entertainment Holdings Inc (NYSE: AMC), the big movie theater chain, dropped 25 percent in pre-market trading on Wednesday. Yes, people will watch movies on their phones.
You've Got Text!
Left off this list: AOL messenger, boom boxes, pocket translators, alarm clocks, calculators, newspapers, books.
View Comments and Join the Discussion!
Posted-In: Apple Canon hewlett-packardTech Media General Best of Benzinga