Apple Users Have Higher Credit Scores, Get Better Rates Than Android Fans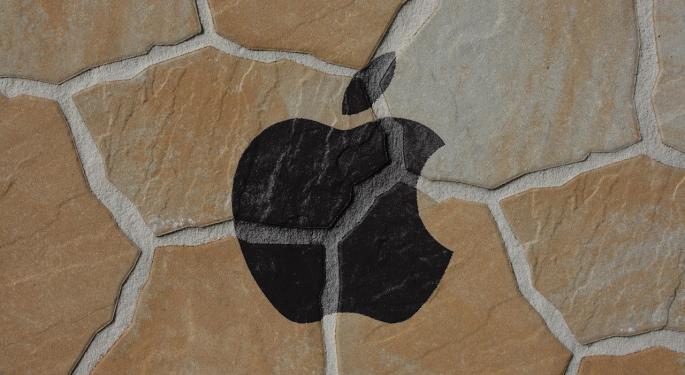 The Android versus Apple Inc. (NASDAQ: AAPL) debate can carry on indefinitely, as both sides have their share of loyal customers.
However, "team Apple" can claim a victory, albeit a smaller and essentially meaningless one, as they are in some ways better off financially.
Lendingtree Inc (NASDAQ: TREE), a leading online marketplace, analyzed more than two million purchase mortgage and personal loan requests and found a correlation between what type of device the user owns and their respective credit score and loan amount.
Borrowers And Their Preferences
According to Lendingtree, borrowers who used a Mac computer boast the highest average credit score (FICO average of 722) in the mortgage category and persona loan (FICO average of 683) category.
The average loan amount among Mac users in 2016 was $274,412 for a mortgage and $14,650 for a personal loan. This compares to the national average of $226,554 and $11,921, respectively.
iPad users averaged the second-highest credit score and second-highest loan amount in the same two categories.
On the other end of the spectrum, Android users on average have the lowest credit score and lowest loam amount within the two categories. Moreover, average interest rates offered to these users were in fact higher than the national average.
"The disparity in loan details between Mac and Android users is most likely a reflection of different price points and the affordability of the respective devices. Regardless of the device type, we're thrilled to see a substantial portion of loan requests coming from mobile users as we continue to enhance our mobile experience and applications for consumers who are exploring finance options," said Doug Lebda, founder and CEO of LendingTree.
Break Down
Here is a summary of average credit scores broken down by type of device:
Macintosh: 722.
iPad: 711.
Windows: 707.
Other: 705.
iPhone: 695.
Android: 682.
Grand Total: 703.
Posted-In: Android credit score iMac LendingTreeTech Media Personal Finance General Best of Benzinga
View Comments and Join the Discussion!