It's Still Too Soon To Judge Apple's Tim Cook Era, According To Walt Mossberg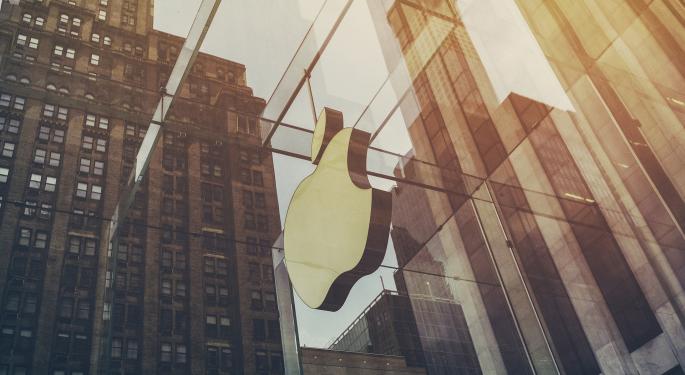 Everyone from Wall Street to Main Street has an opinion about Apple Inc. (NASDAQ: AAPL) CEO Tim Cook and his performance since taking over the ranks after the passing of Steve Jobs.
Recode's Walt Mossberg, one of the most respected technology journalists, decided it was time for him to jump in on the debate.
According to Mossberg, Apple has "surged financially" to such a level that Jobs himself "likely never dreamed of." Specifically, Cook doubled Apple's revenues and profits to $234 billion and $53 billion, respectively, since taking over top ranks.
Cook, the former COO under Jobs, also refined the company's product line and managed to retain most of the senior management team.
Related Link: Thinking Differently: Steve Jobs' Last 5 Years Vs. Tim Cook's First 5 Years At Apple
However, Apple under Cook hasn't produce a "new" and "game-changing" product that Jobs was famous for. Mossberg did acknowledge it's possible Cook has something revolutionary up his sleeves and "we don't know it yet."
"However, hard as it may be to believe, five years may be too short a time in which to judge the Cook era," Mossberg expanded.
Mossberg pointed out that even Jobs' biggest successes didn't happen overnight. For instance, the iPod was introduced in 2001, but "didn't really take off big-time" until 2004-2005. In addition, it took a few years after the iPhone's 2007 launch before it saw double-digit quarterly unit sales.
Perhaps Cook's "real innovation" could be his ability to broaden Apple's markets and truly take the company global, especially in China.
"Still, the 2016 iPhone 7 we expect to see unveiled next week needs to provide a jolt of the old Jobs-ian product excitement while Cook's biggest bets, known and unknown, slowly build," Mossberg concluded.
Posted-In: ReCode Tim Cook Walt MossbergTech Best of Benzinga
View Comments and Join the Discussion!