The Dangers Of Pokémon GO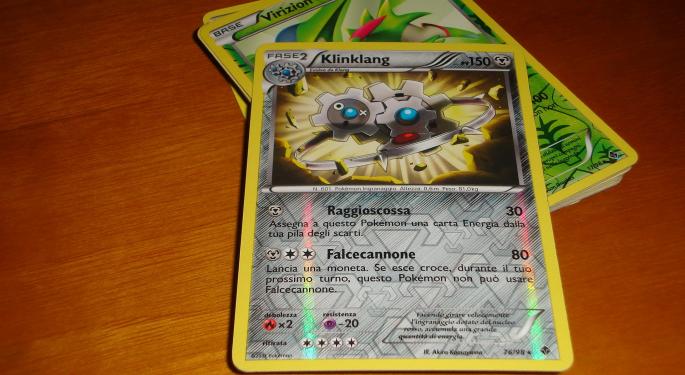 Pokémon GO is the latest craze and helped boost the valuation of Tokyo-listed Nintendo Co., Ltd (TYO: 7974) (ADRs traded (OTC: NTDOY)) by around 25 percent. However, the augmented reality mobile game is also proving to be a safety concern.
Here is a compilation of some of the injuries crimes and mishaps that have been reported over the weekend and linked to the Pokémon GO game.
Robbers Attracting Victims
St-Louis based KSDK reported a man named Nikolas Howard was robbed after the Pokémon GO app led him to a parking lot behind a gas station, which served as a popular checkpoint in the game.
While there, he was robbed at gunpoint, but the suspects were later apprehended and charged with first-degree robbery and armed criminal action.
However, Howard isn't letting the event get in the way of his new hobby, and he plans to continue using the app.
Related Link: Pokémon GO Helps Bump Nintendo's Market Cap $9 Billion In 2 Days
Teen Discovers Dead Body
The New York Daily News reported a teenager in Wyoming who was chasing a Pokémon character ended up finding a dead body in the a river near her house.
The publication noted that the death is being investigated and is considered to be a case of accidental drowning.
Police Department: Stay Outside Our Building
A police department in northern Australia is featured as a "Pokestop" in the game, but the department naturally doesn't want gamers to enter its building.
According to The Verge, the police department was even forced to release a statement that said, "Please be advised that you don't actually have to step inside in order to gain the pokeballs."
This Man's House Isn't A Gym
Buzzfeed detailed the story of Boon Sheridan, an ordinary man whose house showed up in the Pokémon GO game as an area where users can train their characters.
Sheridan appears to be in good spirits and welcomes visitors. However, he doesn't fully appreciate late night visitors and the fact that the game developer's support page doesn't have a feature in which he can dispute or remove locations.
"I'm not angry — it was more surprise than anything else," he told Buzzfeed.
Did you like this article? Could it have been improved? Please email feedback@benzinga.com to let us know!
Posted-In: Boon Sheridan BuzzFeed KSDK new york daily news Nikolas HOwardTech Media General Best of Benzinga
View Comments and Join the Discussion!