5 Of The 'Scariest' Technology M&As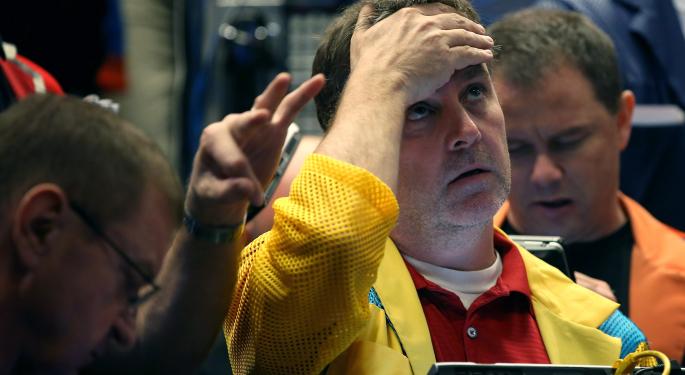 Before you put on your Halloween costume and head to the nearest monster mash, take a moment to peruse these terrifying mergers and acquisitions.
5. Sprint And Nextel
When Sprint Corporation (NYSE: S) merged with Nextel, the two companies had hoped to create the third-largest wireless carrier in the United States. They succeeded in that regard, but that's where the success ended and the failure began.
According to CNET, Nextel became a financial and operational drain that made it difficult for Sprint to turn a profit. Sprint eventually closed Nextel's network to save money and move past the failed merger.
Related Link: Did Tyson Really Win The Hillshire Takeover Battle?
4. eBay And Skype
Before Microsoft Corporation paid billions to acquire Skype, eBay Inc (NASDAQ: EBAY) took control of the company for $2.6 billion. The 2005 merger did not make much sense at the time and ultimately ended in disaster. After four years of problems, eBay sold Skype to private investors for $1.9 billion.
3. News Corp And MySpace
News Corp (NASDAQ: NWS) acquired MySpace in 2005 for $580 million. That is nothing in today's world of multi-billion-dollar acquisitions, but it was a lot of money at the time.
The acquisition fee seems even larger when considering that News Corp eventually sold MySpace for $35 million -- less than one-tenth the price it paid to acquire the firm. That is a small amount of money for a company that was once valued at $12 billion.
Related Link: Is a Beer Mega-Merger On Tap?
2. HP And Palm
Many have argued about the success or failure of Hewlett-Packard Company's (NYSE: HPQ) merger with Compaq, but there is no debating its merger with Palm.
Hewlett-Packard acquired Palm to take on Windows. That strategy failed. Palm's hyped webOS platform was not popular enough to persuade consumers who were more interested in products from Apple Inc. In 2013 (just three years after acquiring Palm), Hewlett-Packard sold webOS to LG.
1. AOL And Time Warner
Unlike some of the other companies mentioned in this list, both AOL, Inc. (NYSE: AOL) and Time Warner Inc (NYSE: TWX) are still standing.
Unfortunately, their time together was much less meaningful. When the two empires came joined forces, they formed a company that was valued at $350 billion. After several years of trying to justify that valuation, Time Warner spun out AOL as a separate entity.
Disclosure: At the time of this writing, Louis Bedigian had no position in the equities mentioned in this report.
View Comments and Join the Discussion!
Posted-In: AOL EBAY hewlett-packard MySpace News Corp. Nextel PalmTech Best of Benzinga