How To Keep Your Mobile Device Safe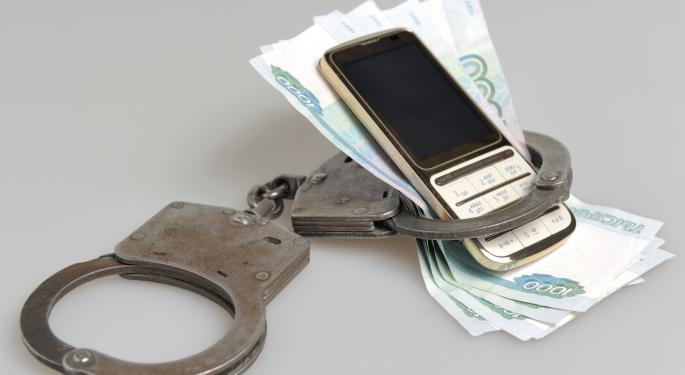 You likely remember the days of the desktop or laptop computer. Everybody had one and everybody remembers when viruses were foremost on their mind.
Then, as mobile devices slowly took over, the talk of cyber security calmed down because smartphones, in their infancy, hadn't evolved enough to be targets for cyber thieves.
The days of worrying about security are back and here to stay. You have to take the security of your mobile devices seriously. Here's how to do it.
1. The Obvious. Keep your software up to date. Your mobile operating system receives updates that include security fixes. Install those as soon as they are available.
Related: A New Computer Bug May Leave Your Information At Risk
2. Change Your Password. How strong is your password? Do you use at least eight characters that are a combination of letters and numbers? Is it something that somebody else couldn't guess? The most common password is "123456". Make sure this isn't yours. (And change your password often.)
3. Leave Security Settings Alone. There are security settings all over your phone—in the phone's settings and in the apps you use. Don't change them unless you have a good reason.
4. Stay Off Unencrypted Wi-Fi. You know how you can go to the mall and find a wireless network that isn't password protected. Cyber thieves love unencrypted Wi-Fi networks too. Stay off of them. If it doesn't require a password, it's not safe.
5. Encrypted Wi-Fi Doesn't Equal Safety. But we just said that a password means the network is safe. The better term is safer. A lot safer, in fact, but don't let your guard down. Cyber thieves can get the password as easily as you can.
6. 'https' Means Encrypted, Not Completely Safe. Remember the Heartbleed bug? Aside from that, hackers know how to hijack encrypted data. Again, don't let your guard down.
7. Don't Autofill Passwords. It's convenient, isn't it? You go to a website and your login data is already there. You only have to press the login button. What happens if your device is stolen? The thief only needs to open your bank app and all of your money is gone. Turn off autofill.
Related: Are Traffic Lights A Cyber Security Issue?
8. Use A Password For Your Device. That little password to open your iPhone is so secure that the best minds in the federal government can't crack it. If they can't get into your phone, the person who stole your phone can't either.
9. Don't Download Shady Apps. Before you download any app, read about it online. Google the name and see what comes up. Some apps will transmit sensitive data without your knowledge. Research first, then download.
10. Use The Locator Services. If your phone is stolen use the locator service that comes with your phone. Find my iPhone, for example, allows you to render your phone useless. Android and Windows each have similar services for their phone.
Posted-In: Apps cyber security iPhone mobile phone thievesTech Personal Finance Best of Benzinga
View Comments and Join the Discussion!