Facebook, Instagram Name Detroit Startup Waymark A Creative Platform Marketing Partner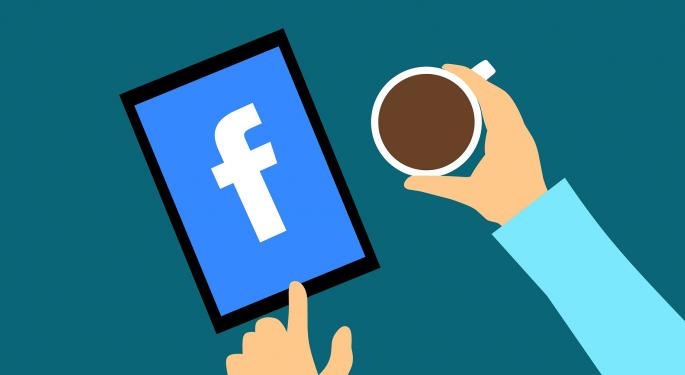 Waymark is the paragon of startups.
After taking home Alphabet Inc (NASDAQ: GOOG) (NASDAQ: GOOGL)'s Game Changer award in June, the three-year-old firm, a component of the Detroit Venture Partners portfolio, announced last week its acceptance into the Facebook Inc (NASDAQ: FB) and Instagram marketing partner program.
"To be recognized as a Facebook marketing partner is a great point of validation for us, and I think it is going to help us win people's confidence and trust and continue to grow the business," CEO Nathan Labenz told Benzinga.
What It Means
Facebook has reported that its users spend up to five times more time with video than static posts, and as the firm reprioritizes its news feed to favor more interactive content, businesses are rethinking their marketing strategies.
Enter Waymark. The firm's Movement, an automated video advertisement platform blending art and technology, combs the internet for company images and consumer reviews and aggregates them into short clips. Clients can view the videos for free before purchasing them to edit and share.
Waymark and fellow startups are looking to capitalize on what Facebook CEO Mark Zuckerberg has called a "megatrend" in video marketing, Labenz said.
"It's a huge trend with a lot of momentum behind it right now."
How To Catch Facebook's Eye
For a tiny startup, a vote of confidence from a Facebook or Google can make all the difference.
"We have an opportunity to serve businesses via agencies and via partners, and I think that market — the agency and partner market — that's where this status is probably going to make a big difference for us over time," Labenz said.
Seizing corporate attention does not necessarily take intentional effort. Movement was discovered by a Facebook team that seeks and credentializes creative tools.
"The bottom line is it's all about the product," Labenz said.
Related Links:
Survey Says Snap Struggling To Woo Ad Buyers, According To Cowen
Posted-In: Nathan Labenz video marketing WaymarkStartups Best of Benzinga
View Comments and Join the Discussion!