Waymark, A Detroit-Based Tech Firm, Leaves Google Demo Day With Award, $50K In Funding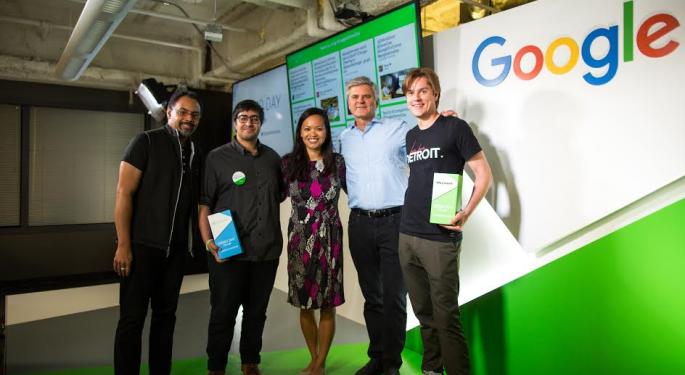 A Detroit tech business took home the Game Changer award and $50,000 in venture capital money at Alphabet Inc (NASDAQ: GOOG) (NASDAQ: GOOGL)'s Demo Day with Movement — the first automated video ad tool of its kind.
Waymark, a tech start-up that was founded in San Francisco in 2012 before moving to the Motor City, has created a platform that generates a customized video ad in 10 seconds.
"There's a lot that goes on in those 10 seconds," Waymark CEO Nathan Labenz told Benzinga after returning from California, where Demo Day was held June 8 at Google's Mountain View headquarters.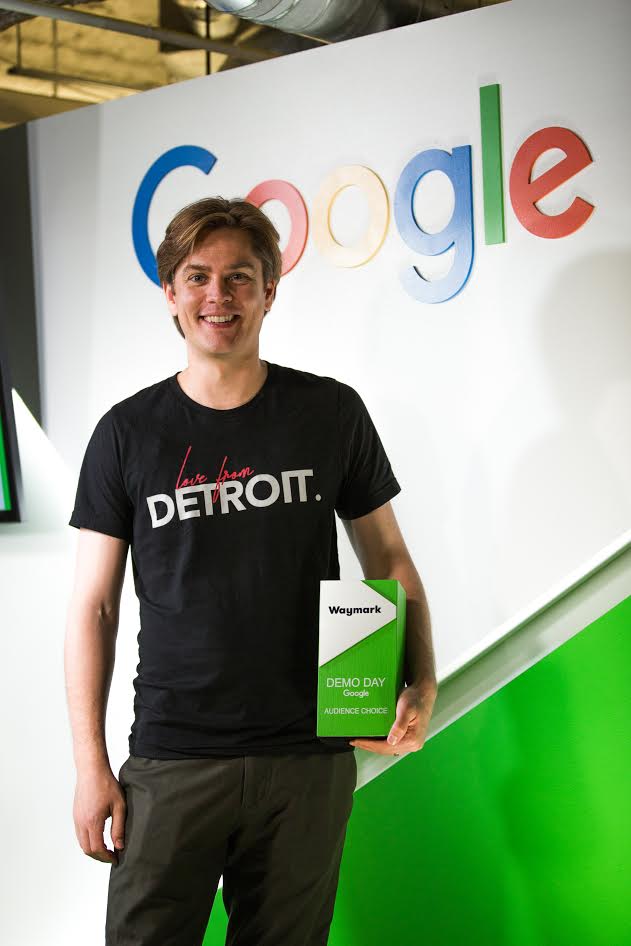 Waymark CEO Nathan Labenz at Google headquarters with the audience choice award his company received June 8. Courtesy photo.
The Movement platform uses a business's phone number to pull all the information it can — social media, reviews, website content — before generating a custom video. "It's fully automatic and you can do it on any device," Labenz said.
Movement is in its beta phase, and Waymark's No. 1 goal going forward is customer adoption of the software, Labenz said.
Waymark had the opportunity to pitch at Google HQ after being selected from three companies that advanced from a Demo Day held in Detroit in March.
A New Product And Venture Capital Funding
Labenz' company received a surprise $50,000 investment from Atlanta-based Tech Square Ventures on the spot after the CEO demonstrated Movement at Demo Day, he said.
Investor and AOL co-founder Steve Case, who was also at Demo Day, pledged to invest $100,000 in Waymark if the company can raise $1 million in the next 100 days.
The simplicity of Movement could have factored into Waymark's success at Demo Day, Labenz said.
"We had four minutes to pitch the product. We were the only company to do a live demonstration of the product," he said. "In four minutes, you can show what it is and how it works."
The Game Changer award given to Waymark was chosen by the audience watching Labenz's presentation in Mountain View, as well as by a livestream audience in the thousands.
The award indicates the audience thought that Waymark "has the biggest chance of being a game-changer in our industry," Labenz said.
The CEO said he's grateful for the work of Waymark's 22-person staff on Movement.
"I can't say enough about how hard everyone has worked throughout the year to bring this to life and make it a polished, intuitive thing to use."
The Demo Day appearance is an opportunity for Waymark to begin building a relationship with Google to help businesses advertise with the company, Labenz said — particularly on the video platform YouTube.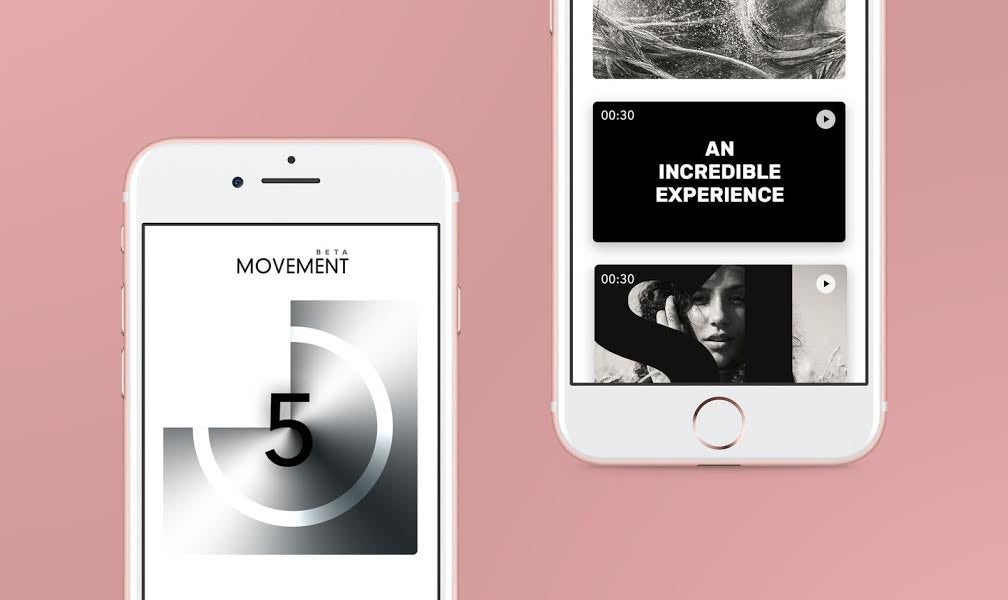 A slide from Waymark's presentation of its new video ad creator tool, Movement. Courtesy photo.
Facebook: 'They Are A Company That Moves Pretty Fast'
Waymark's core business for the last 2 1/2 years has been the creation of custom Facebook Inc (NASDAQ: FB) news feed ads.
"More and more, you really need video advertising if you want to stand out. It's true on Facebook and it's true on a lot of different platforms," Labenz said.
While multibillion-dollar companies have the resources to produce quality in-house video, 98 percent of companies do not, the CEO said — making Waymark's products a "game-changer" for small- and medium-sized firms.
As a Facebook marketing API developer, Waymark spends advertising dollars on the social network on behalf of its clients using in-house software.
Working with the social media giant is challenging, Labenz said, "They are a company that moves pretty fast."
Facebook's systems are more stable and mature than they were two years ago, and partner firms such as Waymark now receive advance notice of changes to the social platform, Labenz said.
"It used to be, going back a few years, you would just kind of get surprised and react on the fly. It was very challenging. Now they are committed to providing notice."
The emphasis on video in Facebook news feeds has grown since the launch of the Live feature in August 2015. Facebook Live became available to all users in April 2016.
As the importance of videos in social media marketing has grown, so has Waymark's value to clients, Labenz said.
"That's part of what of what businesses have appreciated about us: We take something that is extremely complicated and boil it down to something much similar that for them is easier to manage."
Related Links:
Facebook Q1 Paints A Picture Of Strength; Video To Come To The Fore This Year
Could Alphabet's New Ad Rules Bruise Its Own Bottom Line?
______
Image Credit: Waymark CEO Nathan Labenz, far right, with AOL cofounder Steve Case and others at Google Demo Day on June 8 in Mountain View, California. Courtesy photo.
Posted-In: Facebook Google Nathan Labenz Steve CaseStartups Exclusives Tech Interview Best of Benzinga
View Comments and Join the Discussion!