Would An Apple REIT Spin-Off Make Sense?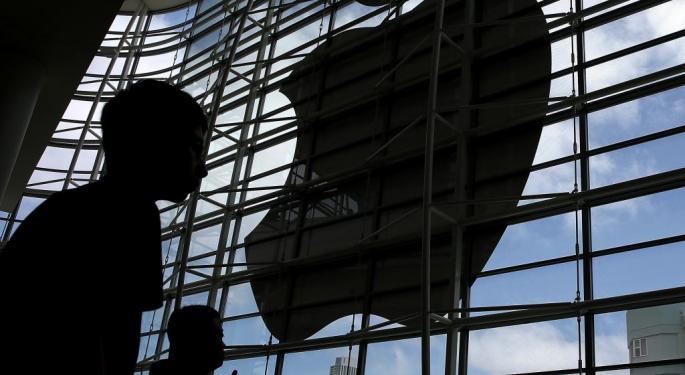 The following is an exclusive thought piece from GilverBook.
A REIT that includes Apple Inc. (NASDAQ: AAPL) retail stores seems like an excellent idea. Apple stores share an advantage that is seen in retail REITs with the most success -- high sales per square footage. When one looks at regional mall REITs, this is very apparent. Those with higher sales per square footage also have higher valuation multiples.
Unfortunately, an Apple REIT is almost certain to never exist, thanks to some major hurdles.
Apple REIT Faces Major Hurdles
Here's why.
Firstly, Apple does not most of its physical stores, so it would be impossible to spin off a majority of stores to create a REIT. According to its latest 10-k, the company's leased retail space includes 5.3 million square feet. The company has more than likely leased its retail space from a variety of different landlords, so it would be difficult to organize the purchase of Apple stores by a single owner, whether that's Apple itself or an entity associated with or created by Apple.
In total, Apple reports they have more than 460 stores worldwide.
A Wait To Buy Real Estate Could Be Lengthy
Even if Apple wanted to pursue the REIT idea, they could only buy from a landlord willing to sell the space or wait for the end of the contract before finding another potential location nearby. This wait could be lengthy. On average, lease clauses are good for 10 years and contain renewal clauses. It's not clear what the repercussions would be should Apple try to break the lease in the middle of the contract.
In addition, the locations overseas are likely to make this task even more difficult.
Apple would have to relinquish part of the control it has over the current footprint to a single landlord, which sets the company up for a tug-of-war over both the type and location of the real estate. At the present time, Apple, thanks to its brand and financial strength, would have the upper hand over individual landlords, but this could change if they have to negotiate with the same landlord.
In regards to standalone real estate, Apple has a propensity toward high profile properties that a REIT couldn't want to pay for. Recently, Amerco (NASDAQ: UHAL), McDonald's Corporation (NYSE: MCD), and Macy's, Inc. (NYSE: M) admitted that a loss of control over real estate assets and potential arguments with new owners are why they haven't pursued a REIT solution for their real estate.
Why REITs Are Created
Most companies that have created REITs do so in order to unlock value (sum of real estate and business was less than total value) and/or raise cash. Apple doesn't appear to need either of these.
Currently, Apple has more than $200 billion in cash, cash equivalents and marketable securities, so it actually has excess cash. In addition, the retail store space the company currently occupies probably has a value of a couple billion dollars.
Apple has more than $500 billion in market cap, so the impact of the real estate over the total value of their business would be insignificant.
A Final Factor Against A REIT
Finally, Apple has benefited from saved money thanks to the lower leases in its mall locations, which is something the company probably doesn't want to give up. Landlords have realized that malls with Apple stores tend to attract more visitors and increase overall sales, so they are allowing Apple to serve as anchor stores.
This lets Apple benefit from better leasing terms than neighboring tenants.
It's easy to see why the thought of an Apple REIT would have investors salivating, but the likelihood of it actually happening is remote.
View Comments and Join the Discussion!
Posted-In: Apple real estate Apple REIT Apple REIT spinoffREIT Opinion Tech Real Estate Best of Benzinga