American Realty Capital Properties: Does Management Have More Explaining To Do?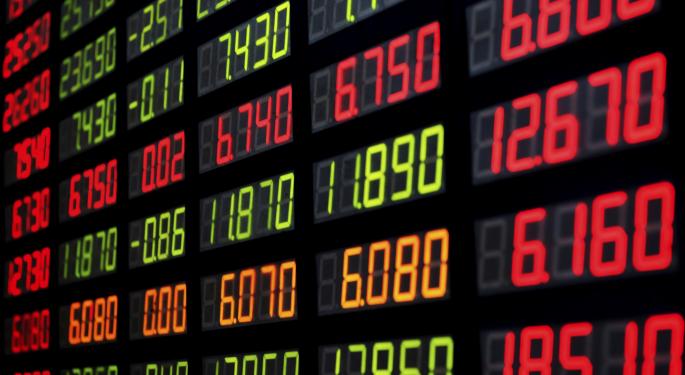 On Wednesday, October 29, 2014 American Realty Capital Properties Inc (NASDAQ: ARCP) shareholders had a gut-wrenching day as the stock gapped down at the open and plunged almost 35 percent intraday.
The ugly trading and multiple analyst downgrades forced ARCP management to scramble and literally call an audible -- hastily announcing a late day investor conference call.
Related Link: Why American Realty Capital Plunged Nearly 20%
ARCP shares clawed back and ended the day down almost 20 percent after CEO David Kay's "damage control" remarks made on the October 29, investor conference call. There was no Q&A, perhaps due to the fact that reportedly there were more than 1,000 people listening in on the call.
ARCP 3:00PM Investor Call Take-Away
After a six-week investigation by outside council and an Ernst & Young forensic accounting team hired by the ARCP Audit Committee, there were some minor accounting errors that were uncovered in Q1 2014 non-GAAP Adjusted Funds From Operations (AFFO).
There was a "fudge number" used to conceal the Q1 error, which resulted in a small Q2 misstatement.
The CFO and CAO who were responsible for covering up these errors have been replaced, and no current ARCP executives were implicated in the concealment of these errors.
Additional recommendations from the Audit Committee regarding processes, and additional financial controls are being put into place.
The representation letters signed by the former CFO and CAO which accompanied the full-year 2013 audited consolidated financial statements will require them to be revisited and reviewed (in order to make sure that the ARCP 2013 Form 10-K was filed accurately) in light of the fact that these former company executives had key roles in the preparation of those financial statements.
ARCP is in dialogue with its banks and remains in compliance with its financial covenants.
ARCP is in "open dialogue with rating agencies."
The dividend of $1.00 per common share is not at risk.
ARCP has a buy-back plan in place. The company would not hesitate to look at selling "high-valued assets," to buy back undervalued shares.
While investor call was underway, there were reports of a potential downgrade of ARCP by Standard & Poor's rating agency and a Bloomberg report that the SEC plans to open a review of the ARCP accounting issues.
ARCP Equity Valuation
Kay indicated on the call that based upon $1.4 billion of revenue and an assumed capitalization rate of 6.25 percent, a fair net asset value (NAV) per share would be $13.25 per share.
At the end of the trading day on October 29, ARCP shares closed at $10.00, or 32.5 percent below CEO Kay's calculated NAV, and is paying shareholders a dividend yield of 10 percent based upon the closing price.
A Concern That Needs To Be Addressed
According to the October 29, ARCP "Non-Reliance" PR release, "Previously announced transactions are unaffected, including the sale of Cole Capital to RCS…"
In light of the Audit Committee concerns regarding the work product of the former CFO and CAO, a critical question is:
Who provided the financial models and projections that were used in the valuation of Cole Capital for the pending sale to the Nick Schorsch-controlled RCS Capital Corp (NYSE: RCAP)?
Related Link: Why Is American Realty Capital Properties Inc Sliding Lower?
Mr. Schorsch is the executive chairman of both ARCP and RCS Capital. The sale of Cole Capital was a negotiation between the executive management of both firms with independent legal counsel advising each side.
There were no competitive bids for Cole Capital. The valuation of Cole and terms of the sale of Cole to RCS should be reviewed by the Audit Committee prior to the expected close of this sale next week. Time is of the essence.
Posted-In: Cole Capital Nick Schorsch REITREIT General Real Estate Best of Benzinga
View Comments and Join the Discussion!