#PreMarket Prep Guest List For The Week of April 21, 2014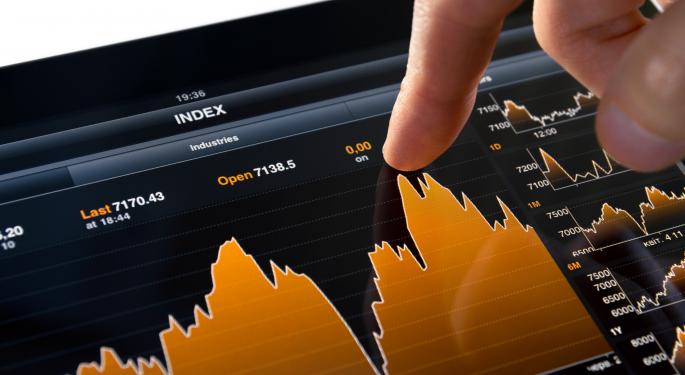 There is an interesting slate of guests for the week's #PreMarket Prep broadcast, sponsored by OptionsHouse.
Some recurring guest will be joining in, along with new voices who have yet to bring their market perspective to the audience.  
Tune into the show at 8:00 am EST Monday-Friday here. 
Monday, April 21, 8:35 a.m.
Tim Melvin (@timmelvin), The Tim Melvin Deep Value Letter; Discusses Long-Term Investing
The Marketfy maven will be on to talk about long-term investments and finding value in stocks.
9:00 a.m.
Patty Baronowski-Schneider (@PattyBaronowski), President & Founder at Pristine Advisers
Patricia is a marketing and communications professional with more than 25 years' experience in the financial communications and media relations industry. She began her career in investor relations and financial communications more than two decades ago at Dewe Rogerson, Inc.
Tuesday, April 22, 8:35 a.m.
Nic Chahine (@racernic), Creating income with options spreads
Nic will join the show every Tuesday to discuss the week's options outlook.
9:00 a.m.
Evan Kirstel (@evankirstel), Strategic Alliances, Sonusnet
With almost 20 years of sales & BD experience in the communications infrastructure and applications arena, Evan brings a unique perspective on opportunities in the Unified Communications segment, including deep knowledge of social applications, the audio, video, data collaboration market and technology.
Wednesday, April 23, 8:35 a.m.
Harlan Pyan (@AllAboutTrends), Co-founder of All About Trends
AAT is a subscription-based newsletter service focused on helping individuals secure consistent profits in the market by trading what they see, not what they think, hear or fear.
9:15 a.m.
Marc Berman (@TVMediaInsights), Editor-in-Chief at TV Media Insights
Prior to TV Media Insights, Berman was the creator and editor of The Programming Insider, an online bible for trade magazine Mediaweek from 1999 to 2011 that reached more than 50,000 readers per day and focused on any – and all – information pertaining to television.
Thursday, April 24, 8:35 a.m.
Fari Hamzei (@HamzeiAnalytics), Founder of Hamzei Analytics
Fari will join the show every Thursday, bringing his wealth of knowledge on aggressive equity options and index futures trends.
9:00 a.m.
TBA
Friday, April 25, 8:35 a.m.
Joe Gits (@smainfo), CEO & Founder at Social Market Analytics
Joe is a pioneer in the emergence and growth of quantitative trading systems. He will join the show at the end of every week to discuss the under-the-radar stocks that travel on social media.
9:00 a.m.
Kristin Bentz (@TalentedBlonde), President of the Talented Blonde
Author of Forthcoming It's Worse Than You Think: The US Economy and the Decline of the Middle Class.
Posted-In: EVan Kirstel Fari Hamzei Harlan Pyan Joe Gits Kristin Bentz Marc BermanPre-Market Outlook General Best of Benzinga
View Comments and Join the Discussion!