Portfolio Managers Want You To Invest In 'Boring' Stocks In 2018, Here's Why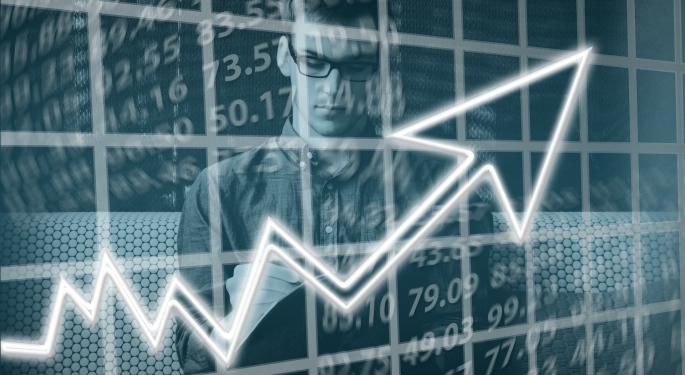 When it comes to investing, a general rule of thumb is that riskier portfolios, while experiencing more ebb-and-flow in the present, have the potential to provide a significant payout if you're willing to ride the wave.
While this is still true, some experts are predicting that as 2018 rolls around, it's wisest to stick with conventional portfolio allotments that feature a mix of both passive and active investments. While you may be tempted to start the new year off with a bang and take on some higher-risk stocks, you may want to think twice.
Why? Sticking with industry-recognized names that boast a long-standing history of quality and a solid stock market performance has never been a more important initiative. Their good name means their dividends are steadily rising, even when the economy is in a flux.
As one portfolio manager detailed to CNBC, individuals wanting to tap into a broader market should consider exchange-traded funds, which allow investors to access tactical asset allocation of their passive investments. Not only does this improve your risk-adjusted returns, but it also allows you to optimize your financial standing by following marketplace trends and adjusting your asset percentages accordingly.
On the other hand, if you're actively managing your funds rather than opting for passive investment, or have a large percentage of actively managed accounts, forego the volatility-ridden funds in favor of those you know will deliver.
As organizations such as the International Money Fund (IMF) continue to cite shaky economic ground, wise investors will be those who hold out on some of the riskier new stock options and stick with tried-and-true ones that are designed to withstand even the most turbulent conditions.
Not sure where to start? Try the healthcare industry. Abbott Laboratories (NYSE: ABT) experienced a 22-month high this summer and shows signs of a continued uptick. Other solid choices include stocks in the customer discretionary market, including Hormel (NYSE: HRL). Though the latter experienced a dip this past September, conditions are improving and it looks to be, once again, a competitive contender.
The new year is a time for celebrating and wiping the slate clean. It's also an important time to re-evaluate where your investment strategy lies. If you have the timeline and the resources, stick with these so-called "boring" stocks, at least for the interim. Then, you'll be better positioned to take on a more adventurous portfolio when conditions are a little riper for risk.
The preceding article is from one of our external contributors. It does not represent the opinion of Benzinga and has not been edited.
Posted-In: contributor contributorsFinancial Advisors Personal Finance
View Comments and Join the Discussion!