Signs It's Time To Call In The Professionals On Your Finances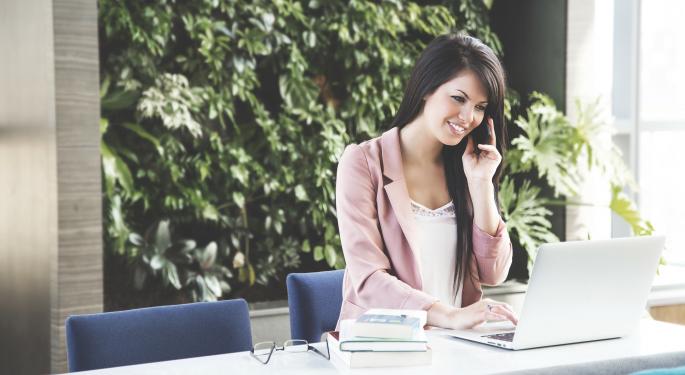 There are so many ways you can handle your budget without calling in the big guns. However, whether you are not financially literate, don't seem to have the time/motivation or are so far removed from financial security that you don't even know where to start, using available resources such as financial advisors, planners or other professionals can truly be worth the money.
Below are just a few signs it may be time to consider the associated cost of hiring a professional to help you get on track.
Fast Facts
As with many professions, there are various specialties in the "professional financial aides" category. From CFP®s to chartered financial analysts, each subcategory of professional has their own focus and capabilities. Below are just a few types of financial advisors.
1. Certified Employee Benefit Specialist (CEBS): As the name implies, these advisors focus on selling and administering employee benefit plans. They are also well versed in pension, retirement, insurance and regulatory issues.
2. Certified Financial Planner™ (CFP®): These advisees have taken courses specializing in insurance, retirement, taxes, investing and estate planning. Furthermore, they have passed CFP ethical requirements and an extensive exam (10 hours, 285 questions).
3. Certified Fund Specialist (CFS)/Chartered Mutual Fund Counselor (CMFC): These specialists can help with investing needs specifically regarding funds.
4. Certified Public Accountant (CPA): Accountants who have taken an extensive exam and focus on accounting versus other areas of personal finance. Great for all things tax related.
5. Chartered Financial Analyst (CFA): Possibly one of the most qualified designations for financial advisors, these individuals are the experts of investing. For example, they are able to run hedge funds on behalf of individuals. However, while they are certainly knowledgeable in lesser personal finance areas, there are professionals who can accomplish what you need, they are not always the best fit.
6. Chartered Life Underwriter (CLU)/Chartered Financial Consultant (ChFC): These individuals specialize in life insurance and estate planning.
7. Enrolled Agent (EA): Similar to CPAs, but have less experience in accounting, bookkeeping and auditing.
Signs You May Need To Call A Professional
Below are just a few signs that you could use help in your own financial life.
You don't know why/can't figure out why your credit score is bad/isn't recovering when you thought you had been doing the "right" things.
You are nearing retirement and don't think you have the funds to survive.
You are considering a significant financial change and need unbiased help sorting through the practicalities.
You are in what feels like insurmountable debt without a clear path out.
Because of unforeseen circumstances, you've found yourself in control of someone else's financial decisions. Another similar situation would be finding yourself in control of your household's finances for the first time.
You need help rebalancing your portfolio.
Your taxes are too complex for self-filing.
You need to set up an estate or other end-of-life documents.
You're interested in starting your own business.
Don't forget that beyond looking for a professional who specializes in the areas in which you need help, look for personality matches as well. Finances are a particularly touchy area, and placing yourself into a position asking for help creates different obstacles. It is important that you trust your financial advisor; if you do not naturally get along with someone, don't continue the relationship. It's not worth your time to work with someone who intimidates you or does not have the right emotional/professional connection you need. Seeking help is for you and your household, so you should value how you feel about the person from whom you are asking for help.
View Comments and Join the Discussion!
Posted-In: Budgeting CEBS CFA CFPFinancial Advisors Education Personal Finance General Best of Benzinga