Cannabis Stock Analyst Talks About High Revenue Potential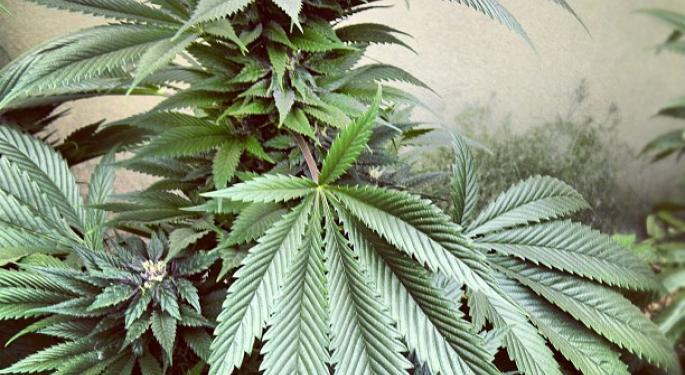 Alan Brochstein launched the 420 Investor service a few months ago, but he made quite a name for himself before then.
An investment industry veteran since 1986, Brochstein has hopped on the marijuana train and developed a large audience -- his 67,000 followers leads Seeking Alpha. But how did he get interested in this specific field?
Brochstein read an article from Dr. Sanjay Gupta this past August -- where the CNN expert said he had changed his mind and agreed there was a case for medical marijuana. Brochstein launched 420 Investor "with idea that all these people are interested in marijuana stocks, and not much coverage from Wall Street."
The head of AB Analytical Services told Benzinga's pre-market Internet broadcast that there are two big and highly fragmented cannabis markets: the people who use marijuana recreationally, like alcohol, and the medical professionals and their clients, who use cannabis for health issues.
The CFA spoke about how GW Pharmaceuticals (NASDAQ: GWPH) exploded a few months ago, and how the cannabinoid (CBD) in marijuana is being used by GW to create a 400 milligram pill that can help children and adults. The drug is designed to help children with epilepsy.
Brochstein spoke about the revenue that could be generated from marijuana, state-by-state. "Opportunities for farmers in many states that can do it legally," he said. "(But) taxes are outrageous. And It's a cash business, not credit card."
"The government spends way too many resources (on law enforcement)," he added. "You wouldn't believe how much money is wasted on petty offenses. People end up paying a lot more than they should for marijuana because of market conditions and quality (of the plant)."
He said there is still a lot progress that needs to happen to make marijuana a more legitimate business, and expects a slow transition in the interim.
Should tobacco companies get any consideration? "No.They cant touch it until it's federally legal. Too much to risk."
He also discussed MCIG (OTC: MCIG), a relatively new company that has developed a legal marijuana vaporizer, similar to the e-cig. The mCig heats plant material instead of burning it, providing a superior method of consumption that is much smoother, according to the company's website. The product sells for $10, while the stock itself has a market cap of $35 million.
"What's really gonna change for investors is you have new companies entering the public market -- three or four since I launched," says Brochstein. "This is really exciting."
View Comments and Join the Discussion!
Posted-In: Cannabis Financial Advisors News Emerging Markets Entrepreneurship Legal Markets Personal Finance Best of Benzinga