EXCLUSIVE: Kiplinger's Lisa Gerstner Offers Advice For Building Twitter Momentum And Personality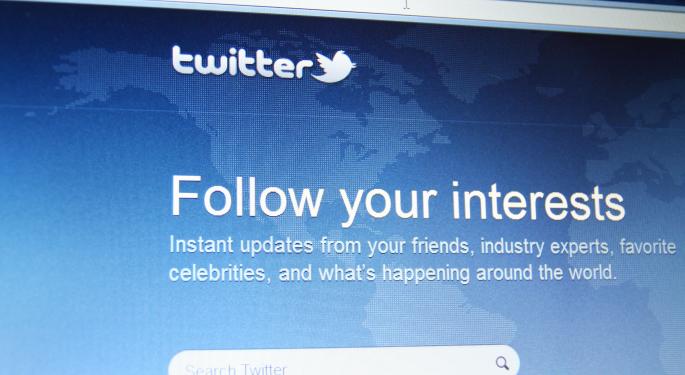 You can save money, and even find a job, if you follow the right Twitter feeds.
Kiplinger's Lisa Gerstner outlines some tips and tricks in her piece "6 Things You Must Know About Twitter," including skipping the celebrity fluff, snagging great deals, and making the most out of your networking opportunities.
Recently, she spoke with Benzinga to go over everything that someone using Twitter for financial advisement, or career advancement, should do to create the right presence for themselves. This includes who to follow, how to interact, and achieving an authentic personality through social media.
"Twitter is unique in the sense that you can really have a good conversation on Twitter with people that you don't even know necessarily," said Gerstner.
Gerstner also said that Facebook is great for spreading information, and some commenting, but that real dialogues come from Twitter's immediacy, saying that a direct exchange with experts or professionals could take you to a new place entirely within moments.
"You could tweet to a financial planner with a question, or tweet to use with a question," said Gerstner, recalling times when she's interacted with users on Twitter by sharing articles and other info.
She said that things are most useful when they can be direct and straight to the point. Twitter is great, she highlighted, because any user can talk to a complete stranger and learn a wealth of information. They can even find a door to a new career opportunity. Gerstner cited another Kiplinger article about someone who used Twitter to land an internship, and then a full-time position, at JetBlue (NASDAQ: JBLU).
Gerstner champions Twitter, and believes that users can establish and continue relationships there in a way that others sites haven't been able to provide.
So how do you become a Twitter champ that will also sing the site's praises?
No matter what, finding yourself as a user within your specific niche is key, and a worthwhile pursuit for any newbie, or simple seeker of followers, she said. According to Gerstner it's one of the most difficult, but rewarding things to do within Twitter. She went on to say that personality really comes into play during this type of momentum building.
Doing this also serves the purpose of developing your expertise within your niche. When you feel comfortable in your knowledge, you can go from asking questions to being more responsive with your engagement, she said. Gerstner believes that being "laid-back" while providing an informed angle to your audience (to the best of your ability) produces a level of both trustworthiness and sincerity that attracts followers in a meaningful way.
"Try to be consistent," Gerstner advised.
Gerstner says that those managing social media should also have that type of flavor behind their company's accounts, while providing access to users through availability and being able to answer questions.
Related: Finance Tips for 20-Somethings
As far as what Twitter feeds to follow, Gerstner said to take online financial advice with a grain of salt, noting that the verification of facts is always of the utmost importance, and that overall users should be careful about who they follow on Twitter and elsewhere online. She also mentioned how excellent many Twitter exclusive deals are, including coupons, contests, and promotional savings information from popular companies and groups.
Twitter Feeds To Follow:
Personal Finance:
For Investing And Markets Info:
For Coupons:
At the time of this writing, Jason Cunningham had no position in the mentioned equities.
Posted-In: Financial Advisors News Guidance Topics Hot Tech Personal Finance Interview Best of Benzinga
View Comments and Join the Discussion!