Here's How Freelancers Can Ensure Success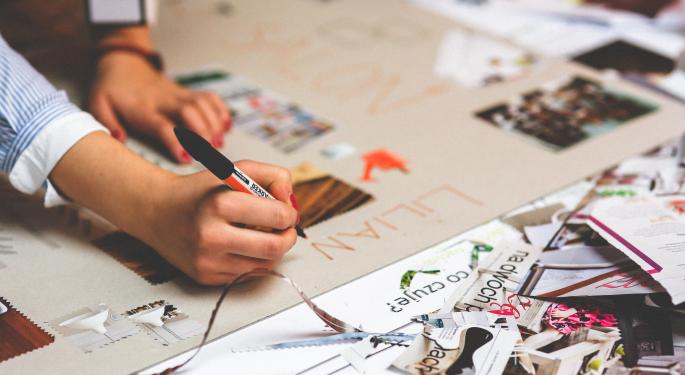 Freelancing, as a trend, has been growing by leaps and bounds. The growing freelance economy has attracted more and more people, especially the youth, to opt for unconventional career opportunities in the field of writing, photography, cooking, and so on. In other words, the easy access to the Internet has paved the way for many to work from home or even from the rural areas across the country.
However, not everything is hunky-dory. Freelancing also has its share of challenges. First, it is not a regular work. Therefore, there is no fixed income. Moreover, you will not be covered by employer's benefit schemes, which offer health coverage and secures the financial future of your family, in case of eventualities. Hence, you need to plan accordingly before you dive into the world of freelancing. Since being your own boss involves more discipline and planning, below tips will help you ensure success. Let's have a look:
Get Health Coverage
Young people always pay less attention to their insurance needs. Most freelancers have neither bought
health insurance
nor an investment plan, using the excuse that financial planning requires devotion and time.
Well, this is a wrong attitude. If you're not covered by employer's health plan, it is important that you get yourself and your family secured with a health plan. This is essential, as the quality medical cost can easily break your bank, in case of hospitalisation. Make sure you compare health insurance plans online before settling upon buying one.
Spare Some Funds For Emergencies
Considering the unpredictable flow of income, it's very important for freelancers to spare some money as an emergency fund. Try to keep aside one year's worth of expenses in liquidity, and always consult an expert before investing their hard-earned money. You can go for short-term fixed deposits for easy accessibility of your money.
Maintain an excel sheet to keep an eye on the cash-flow. Write down all the clients you are working for and the amount expected from them. Next, check for the projected expenses for each month. This way you can get a better idea of your cash-flow and can both save and spend carefully.
Know Your Core Competence
Freelancers chase their passion and pursue a dream job. That's why it is very important to recognise your competency. Without knowing the field you excel in, freelancing is not possible. Only after knowing your competency, you can choose your client and work in accordance with your skills. You can be a good photographer or a good writer. But, look for the jobs that match your skills, at first.
Join a Good Freelance Website
There are some websites that guide freelancers and support freelancing industry by helping both employers and freelancers. You can boost your skills by joining such websites. You can apply for any project as per your preference and competence. It is one of the most sought-after platforms to find quality freelancing job opportunities.
Daily Work Does Wonder
Give preference to the bulky and daily-based projects and prioritise the clients who are punctual in terms of payment. You can earn a handsome amount and on the other hand, it keeps you busy. The more you work regular the more you will earn. However, analyse the quality of work you get before taking one.
Don't Always Say 'Yes'
It is true that freelancers are always on the hunt for work, but they shouldn't be bound to say 'yes' to every single project that comes their way. If you're a freelancer too, take as many projects as you can to handle within the given timeframe or in your capacity. Learn to say 'no' upfront, if you feel something that can't be delivered on time. It is important to be professional.
Spend On Technology
Don't think too much while buying a tool that increases your productivity. This could be a good investment if it reduces your workload and improves the productivity. Since this stuff is worth your money, buy them right away, as technology might get outdated in the future.
Make Social Media Your Best Friend
With social media booming, the world has become a small marketplace where anyone can crack business deals. Use this channel to reach your potential clients, get endorsements from previous clients. If you're into writing and your own website is too costly, you can write blogs.
Invest In Infrastructure
Without an effort, nothing comes at your hand. Starting a business demands infrastructural development, which goes for freelancers as well. You should keep the initial investment as small as you can. Most importantly, you need a computer and an uninterrupted Internet connection. With the basics, you can kick-start your freelance journey.
Plan Your Expenses
While freelancers are eligible for very limited tax-free allowances (unlike the regular employees), most of these include rent, travel expenses, car EMI (if any), computer, maintenance of equipment, dining with clients, newspaper and magazines, stationery, Internet bill, phone bill etc. All these expenses are legitimate and eligible for tax exemption. You should keep a record of these.
Save For A Rainy Day
As a freelancer, you can't expect a fixed income to be paid monthly. You may get a huge amount one month and nothing in the next few. Therefore, squander less and save more. It will work as a buffer in the slack months when you're left with no work.
Wrapping It Up!
With freelancing, you're responsible for your own expenses, health taxes, and loan payments etc. With daily expenes and financial liabilities, it is important that you know how to manage income and minimise the expenses. Once you master this, you'll surely enjoy the perks of being a freelancer. Nothing can be more liberating than being your own boss after all!
Posted-In: freelancePersonal Finance
View Comments and Join the Discussion!