4 Things To Know About Sending Money Abroad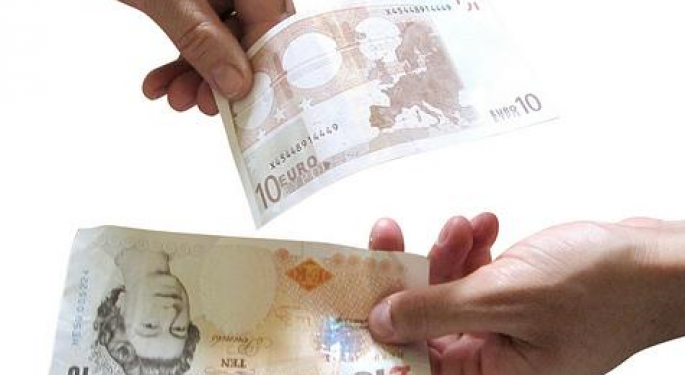 It has gotten a lot easier in recent years to send money whenever and wherever you need it. Mobile technology and online services mean you can conduct a transaction from wherever you are without having to worry about getting to a bank or filling out paperwork. However, when it comes to sending money internationally, things get a little more complicated. There are several ways to do it, and each has benefits and drawbacks. Here are four factors to consider so you can choose the best method for sending money abroad.
Time
The first question to ask yourself is how quickly the money needs to get to its destination. When time is of the essence, an electronic transfer service is the best option. These services allow you to send money to Mexico, for example, through your bank account or from a debit or credit card. Transferring money from your bank account carries the lowest cost, but it takes several business days. Transferring from a debit or credit card is more expensive, but the money will be available to the recipient in as little as 15 minutes.
Cost
There are two costs to consider when transferring money abroad: fees and exchange rates.
The company you use will charge an upfront fee for the transfer, based on the method you choose and the amount you're sending. These fees vary from company to company, so if cost is a concern, you can save money by taking the time to comparison shop.
The exchange rate determines how much your transfer is worth in the currency of the country you're sending to. Remember that banks pay different exchange rates when transferring money internally than consumers do for retail purchases, so this is another opportunity to save money by shopping around.
Convenience
There's also the question of how easy it is for you to initiate the transfer. Some options, such as certain electronic transfer services or obtaining a money order, require you to visit a bank or office location. Others allow you to send money from a website or mobile app, though they may charge a premium for this service. If you need to send money quickly, an electronic transfer service with a mobile app will save travel time and get the money where it's needed that much faster.
Access
Don't forget to think about potential problems on the recipient's end. It may seem easy for you to mail a check or money order, but that means the person whom you're sending to needs a secure mailing address. Similarly, your bank may offer convenient, low-cost electronic transfers, but that's only an option if the recipient has a bank account and a way to access it from where they are.
Often, the easiest option for the recipient is a cash-to-cash transaction, which allows them to pick up the money in local currency. Whatever method you choose, be sure that the person you're sending to can easily get to a nearby pickup location.
Sending money internationally is simpler than it seems. By answering a few questions, you can easily determine which service will give you what you need for the lowest cost and get your money into the hands of the person who needs it.
Image source: Flickr, Images of Money
Posted-In: Personal Finance
View Comments and Join the Discussion!