Debt, Dracula And Your Holiday Season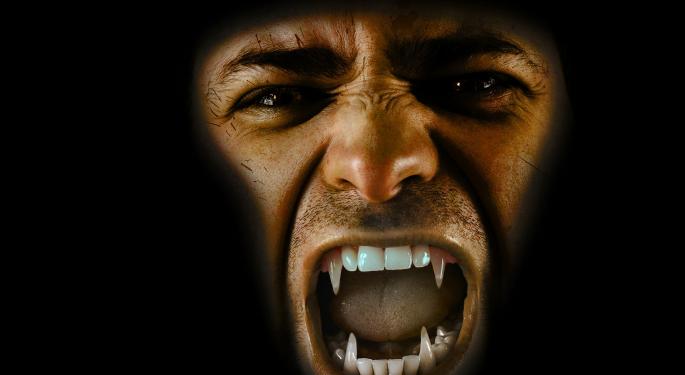 Millennial ghouls and boogies, with Halloween here, the holiday shopping season has unofficially begun. Forget harmless pranks and spooktacular extravaganzas, for many, the scariest part of this season is only a few clicks away or an unopened bank statement.
Just as the most frightening horror movies involve the element of the unknown, not facing your money fears head on can lead to more haunting experiences than just biting the bullet and walking into the creepy abyss.
Before you purchase or lay away a single gift, give yourself the best treat of the year: financial honesty.
When you are honest with yourself regarding your financial situation, you can then live without the looming fear of the unknown. Don your best and bravest attire and take back the control that's been taunting you and your monetary security.

Sweep Out The Cobwebs
The first step to being financially honest with yourself is to address what you have been hiding. Clear out the things in your financial life that are obscuring your view. Dust out those dark corners of your finances you tend to overlook. Lay out every aspect of your financial life: your bank accounts, loan amounts, outstanding debt, budget, income and outflow and your spending habits.
Take A Serious Look In The Mirror
Oftentimes, the biggest threat to our own success is ourselves. Admitting that there might be a problem or that financial difficulties lie ahead can be incredibly difficult. Particularly if you are living paycheck to paycheck, the appeal of "winging it" is strong. The rationale that nothing really bad has happened yet can lay waste to otherwise logical individuals.
Unmask Yourself
Get rid of all the things that have been protecting you from truly seeing yourself. Take off the mask of financial excess if you truly don't have the money to spare. Take off the mask of blaming others, extenuating circumstances or other excuses.
Stake The Vampires
Identify those places in your budget that suck the lifeflow out of your otherwise healthy money habits. Don't let the vampires of impulse spending or emotional eating derail your plans. But in addition to killing the obvious bad habits, make sure to quash those tendencies that lead to the downfalls as well. Warding off budget vampires is more than just destroying those immediately visible. Identify your flaws and the driving appeals behind those sinfully indulgent, but ultimately damning behaviors.
No Tricks: Just Solid Financial Advice
Embracing financial honesty is much like stepping outside on Halloween dressed as yourself instead of a fairytale creature or comic book character. It may not be the most fun, but it can be extremely enlightening to see yourself for who you are against the wave of others masquerading as someone else.
Your financial situation is much more than how you appear to others. You should embrace your own flaws, work to improve them and stop denying yourself the freedom that comes with self-control.
As always, if you are struggling to be honest with yourself when it comes to your money and budget, reach out to those within your community. From your local bank employees to a personal financial advisor, there are people willing and able to help you navigate your unique situation.
View Comments and Join the Discussion!
Posted-In: Budget debt Halloween holiday shopping season millennials USAAPersonal Finance General Best of Benzinga