Be Your Own Driving Force: Trading In An IRA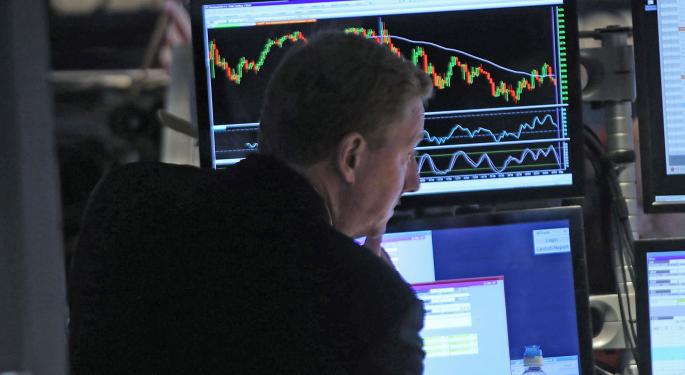 When building a retirement portfolio that includes an Individual Retirement Account (IRA), some investors slide over to let the financial professionals take the wheel. They're okay letting the experts map the course, speed, and risk.
Other investors, especially those who trade stocks, and even futures in other types of brokerage accounts, prefer to keep at least one hand on the controls. Taking advantage of the liberalization of retail trading, they believe they've found the sweet spot where flexibility and responsibility intersect—that is, where the select tax benefits of IRAs meet active asset management.
As a refresher, IRAs can be created from scratch or from a workplace 401(k) rollover. The main draw of leveraging more sophisticated strategies in an IRA is the potential to let profitable trades rest in the account tax-free (usual IRA tax rules apply). That leads to the second draw: the realization that a shorter-term trading horizon can tuck into a longer-term plan for pursuing a secure financial future.
Related Link: 5 Brands That Billionaires Love
The rules of the road for trading in your IRA
While Uncle Sam is on the side of retirement savers, he's not going to toss out the rule book altogether. Here are a few of the things you need to keep in mind:
If you incur losses in your IRA, those losses cannot be used to lower your overall tax bill.
An IRA brokerage account is a cash account and never operates on margin, meaning you can't trade with borrowed funds. So, any strategy that needs leverage to generate potential profits large enough to compensate for added risk is a no-can-do for IRAs. That includes "short selling," or selling a stock at one price with the intention of buying it back in the future at a lower price.
Another no-can-do has to do with settlement. A stock trade takes three business days to become official. You can buy stock with unsettled cash, but if you sell the stock you bought before the original trade settles, you are in violation of Regulation T. Put plainly: You are guilty of "free riding," which is trading with money that actually isn't yours. In short, short-term trading just doesn't work in IRAs.
Let's shift gears: Tired of all the no-can-dos? Here's a can-do.
Select brokers offer IRAs that can be approved to implement certain stock options strategies. Options can be used in an attempt to "leverage" stock prices and set up strategies that can help you potentially profit from rising or falling markets. For the experienced trader, a handful of firms also offer the ability to trade futures in their IRA.
Qualifying to trade options and futures in an IRA requires pre-approval from a brokerage company, and most have varying levels of approval; the higher the level, the more advanced the option strategies you might consider using in your IRA.
One starting point might include selling (writing) covered calls or cash-secured puts. From there, higher-level approval could bump you to buying call or put options. In some cases, highest-level authorization allows option spread strategies with defined risk profiles. You'll need to check with your broker to see which strategies might be available for your account.
As a potentially tax-advantaged way to invest, your IRA is meant to help provide an income stream in retirement. You may want to consider sticking with strategies viewed to be higher-probability option trades for funds earmarked "retirement," and leave the riskiest of risk-taking for other accounts. But always remember, option trading, even in an IRA, involves significant risk and is not suitable for everyone. When you're the one in the driver's seat, the decisions are yours.
This piece was originally posted here by Rachel Koning-Beals on March 10, 2015.
A long call or put option position places the entire cost of the option position at risk. Should an individual long call or long put position expire worthless, the entire cost of the position would be lost.
Spreads and other multiple-leg option strategies can entail substantial transaction costs, including multiple commissions, which may impact any potential return.
A rollover is not your only alternative when dealing with old retirement plans. Please click here for more information on rollover alternatives.
Futures and futures options trading is speculative, and is not suitable for all investors. Please read the "Risk Disclosure for Futures and Options" prior to trading futures products.
Market volatility, volume, and system availability may delay account access and trade executions.
Past performance of a security or strategy does not guarantee future results or success.
Options are not suitable for all investors as the special risks inherent to options trading may expose investors to potentially rapid and substantial losses. Options trading subject to TD Ameritrade review and approval. Please read Characteristics and Risks of Standardized Options before investing in options.
Supporting documentation for any claims, comparisons, statistics, or other technical data will be supplied upon request.
The information is not intended to be investment advice or construed as a recommendation or endorsement of any particular investment or investment strategy, and is for illustrative purposes only. Be sure to understand all risks involved with each strategy, including commission costs, before attempting to place any trade. Clients must consider all relevant risk factors, including their own personal financial situations, before trading.
TD Ameritrade, Inc., member FINRA/SIPC. TD Ameritrade is a trademark jointly owned by TD Ameritrade IP Company, Inc. and The Toronto-Dominion Bank. © 2015 TD Ameritrade IP Company, Inc. All rights reserved. Used with permission.
Posted-In: retirementPersonal Finance Trading Ideas Best of Benzinga
View Comments and Join the Discussion!