Don't Shrug Off Small-Cap Stocks, Says Kiplinger Analyst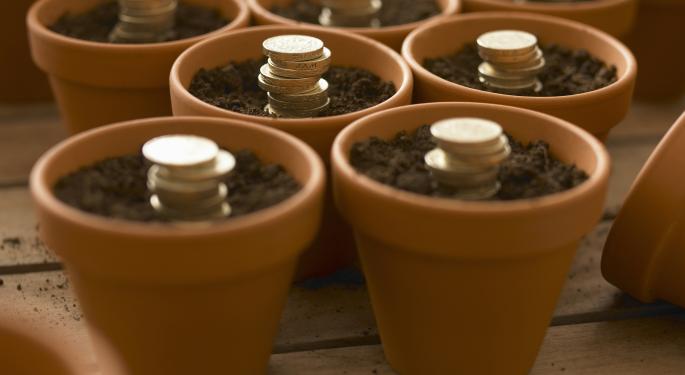 Amid last week's market volatility, a few voices rang out strongly reminding investors that the stock market rotates through semi-predictable cycles.
Within these cycles, spikes and dips appear drastic over the short term, but in looking at the overall trend, the stock may be trading essentially flat.
Benzinga's Wayne Duggan explains this pattern as an "investor sentiment cycle," saying, "Human emotions are backward-looking. A shareholder experiences emotional reactions to changes that have already occurred."
Benzinga also recently reached out to acclaimed investing expert, James "Jim" Glassman, who currently resides as a visiting fellow and contributing columnist for Kiplinger's Personal Finance magazine.
Glassman recently published a piece for Kiplinger discussing small stock options and their potential big rewards. In light of his article and the chaotic market week, Benzinga asked Glassman for some expert insight.
BZ: Especially in light of last week's chaotic market, questions seem to be emerging from every nook and cranny regarding personal investments. In your article you tout the benefits of small-cap stocks. How do you handle the waves of small-cap stocks that are predictably volatile in the short term?
JG: History shows that small-caps return significantly more than large-caps, but small-caps are about one-third more volatile. If you hold them for the long term, however, small-caps' volatility declines and becomes essentially meaningless.
The question is this: Can you tolerate the sharp ups and downs? If you can, small-caps are great investments.
Related Link: Will Small Caps Continue To Lead The Sell Off?
BZ: How do you determine which small stocks to invest in? Do you follow any particular investing strategy? Your article relays that the market value (average cap of about $1.5 billion) determines the threshold, but beyond that, how do you choose? Your article even lists a few suggestions, but I'm curious about the process.
JG: The nature of small-caps is that they are harder to analyze. My advice is to skip the intense financial analysis and simply decide whether you like the company's products and prospects. That's how I made my own biggest small-cap score –- with Netflix.
I also believe that for most investors, the best route is to invest in small-cap index funds or managed funds (but beware of high expenses for these!); let someone else do the stock-picking for you.
BZ: In order to see substantial profits, do you then need to invest BIG in these small stocks to make it a worthwhile endeavor?
JG: I would suggest 20 to 30 percent of your portfolio should go into small-caps, but for investors who are more risk-tolerant, I think 40 to 50 percent is not unreasonable at all.
BZ: In your article, you state, "A major advantage of small caps is that relatively few professionals pay attention to them." Can you expand on this? Does this fact make these small-caps more attractive for, say, retirement portfolios?
Related Link:4 Things You Can Do Today To Help Keep Your Retirement Goals On Track
JG: As many academics have pointed out, the stock market is generally efficient. That is, stocks are priced appropriately, based on all known information. So, investors have a hard time getting an edge; beating the market is difficult.
But, small-caps stocks are less efficient than large-caps simply because they are less scrutinized. For example, a small-cap may have just one or two analysts covering it while a company like Microsoft may have 50 or more analysts. Small-caps fly under the radar screen. That means that they may have assets that are overlooked. They can truly be bargains.
On the other hand, this lack of information means that the stocks are riskier. But, markets pay higher returns as a reward for taking on higher risk.
So back to my point at the beginning: Small-caps give you about two points more in return over long periods, but they are more volatile. If you can stand the extra volatility, they are great investments.
BZ: Thank you, Mr. Glassman! We appreciate your time and insight.
Posted-In: James K. Glassman Jim Glassman Kiplinger Kiplinger's Personal Finance small-cap stocksPersonal Finance Interview Best of Benzinga
View Comments and Join the Discussion!