When Is It Okay To Dip Into Your Retirement Funds?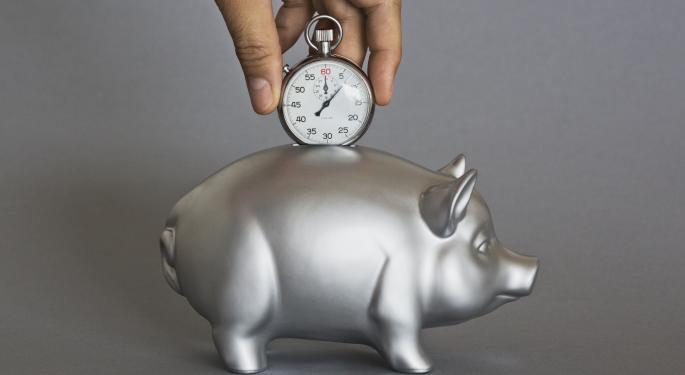 In sum, it depends. It depends on your retirement portfolio, for one.
Dipping into 401(k)s is not the same as dipping into IRAs. Neither is taking out a 401(k) loan the same as withdrawing from your 401(k). Regardless, there are typically some steep penalties for touching any retirement savings.
Furthermore, there are many reasons not to touch these funds.
A US News article by Roger Wohlner answers with an "emphatic no" regarding touching tax-deferred retirement accounts. Not only does tapping into these accounts typically become taxable income, but you also disrupt your savings pattern.
Wohlner explains, "In my opinion this is the biggest drawback to tapping your retirement accounts to pay off debts: Most of us aren't saving enough to retire as it is. To compound the problem just deepens the hole."
In an article titled "Five Questions to Ask Before Stealing From Your 401(K)" in The Wall Street Journal, Georgette Jasen highlights some of the key reasons touching your 401(k) prior to retirement can be a bad idea.
By asking those leading questions, Jasen illustrates that even a little withdrawal or loan has noticeable outcomes, from additional tax hits to two-month repayment turn around periods. When you are in a position where considering touching your retirement assets becomes appealing, the aftermath is often obscured or overlooked.
It is not as simple as needing a set amount of money and taking out that amount.
As Wohlner explains in a US News article, "For example, if you withdraw $10,000 and are in the 25% income tax bracket, you will incur a tax liability of $2,500. If you absolutely need to net $10,000, you will need to withdraw approximately $13,300."
Yet, Jensen proclaims, "Gone are the days when it was considered taboo, or even unusual to consider touching one's 401(k) before retirement." With all of the advice opposed to dipping into retirement funds, the reasons to touch them are disputed.
A few legitimate reasons for considering these withdrawals, according to Jensen, would be medical bills, tuition bills, threat of foreclosure or "other pressing need." Tara Siegel Bernard in a New York Times article lists a few different reasons, citing credit card debt and aging parents as reasons for dipping into those retirement accounts. Wohlner, meanwhile, strongly discourages any loan or withdrawal.
The mixed messages about tapping these funds can be daunting. In the end, there are a few common reasons that the majority of retirement experts seem to agree on as being worth your time.
Four Reasons To Consider Touching Retirement Funds
1. Unplanned Steep Health Bills
Unfortunately, medical emergencies occur. The bills that come along with those medical emergencies are often formidable in size and immediacy. When faced with a medical emergency, do not disregard your (or your loved ones') health in lieu of keeping your retirement funds pristine.
2. College Tuition For Yourself Or Children
As college education has become simultaneously almost a necessity for employment and often close to unaffordable, dipping into your retirement funds to secure your future, or the future of your children, can be a viable option.
3. Home Financing Emergencies
If you are facing the devastating possibility of foreclosure but have a substantial retirement portfolio, tapping into these accounts becomes a reasonable solution.
4. Unexpected Expenses For Aging Parents
Just as with unexpected medical expenses for yourself or your immediate family need not be ignored, your aging parents can be a source of necessary retirement dipping.
From unforeseen medical expenses to long-term health care, aging parents can add financial burden that dipping into your own retirement fund might relieve. (For some pointers on what to expect as your parents age, check out this article in Fidelity.)
Regardless of the reason you are considering dipping into any retirement fund, make sure to do your research on all of your options. Be aware of the aftermath from those withdrawals or loans. Do not deter from your regular retirement contribution plan.
Despite the number of legitimate reasons you might touch your portfolio, keep in mind that your retirement funds exist for your life after retirement. Plan accordingly and don't be caught unprepared.
Posted-In: Georgette Jasen Roger Wohlner US News Wall Street JournalPersonal Finance Best of Benzinga
View Comments and Join the Discussion!