How Silicon Valley Is Taking On The Wolves Of Wall Street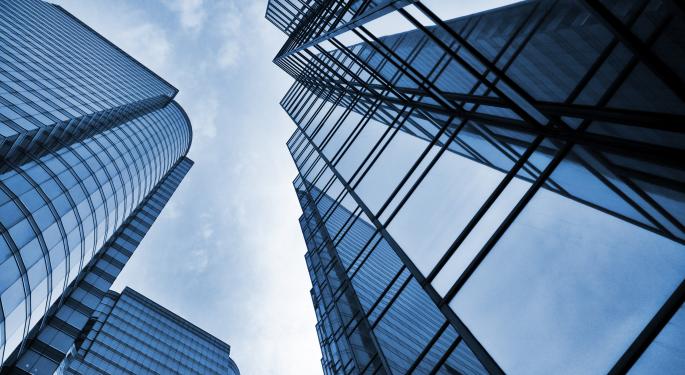 CNBC placed Personal Capital on its 2014 Disruptor 50 list, featuring the fifty companies globally doing the most to disrupt – for the better – their respective industries.
"We created Personal Capital to bring 'digital wealth management' to affluent American families," said CEO Bill Harris. "It's a new way to handle your investments, combining award-winning personal finance software with conflict-free advice from a team of financial advisors who know the personal needs of each client."
Bill leads Personal Capital with plenty of experience and lessons in disrupting traditional financial services. He's helped the way Americans do taxes, accounting and payments as former CEO of PayPal and Intuit. Bill's goal with Personal Capital? To bring a similar consumer-needs-oriented, technology-driven service to Americans to manage their money.
Personal Capital changes the Wall Street paradigm of wealth management in several key ways. First, unlike a broker – a traditional institution where people manage their money – the service is conflict-free. Personal Capital is a Registered Investment Advisor which has a fiduciary duty to do what's best for its clients, unlike brokerage firms who only have a "suitability standard." Want to invest your entire portfolio in one stock? An RIA won't let you for your own good, but a broker could.
Second, Personal Capital has technology at the core of its business. Its free software has won awards for helping to bring clarity to peoples' financial lives. By linking your accounts to the Personal Capital Dashboard, individuals can see their entire financial picture in one place. How's your portfolio doing? What was last month's spending breakdown? What's your asset allocation? You can answer all these questions and more with the tools.
However, unlike "robo-advisors," which use algorithms to manage their clients' money – replacing financial advisers – Personal Capital's team of individual financial advisors works one-on-one with individuals to develop and implement tailored investment strategies to help them meet their financial goals.
How big is the opportunity for disruption? On the CNBC Halftime Report, Bill explains the current market potential for Personal Capital to disrupt the traditional wealth management industry. What was originally supposed to be a debate with Josh Brown, a CNBC regular contributor, and self-proclaimed "reformed broker" turned into a harmonious discussion on opportunity.
Personal Capital Advisors is an SEC registered investment advisor. Any reference to the advisory services refers to Personal Capital Advisors. SEC Registration does not imply a certain level of skill or training. This communication and all data are for informational and educational purposes only. You should not rely on this information as the primary basis of your investment, financial, or tax planning decisions. You should consult your legal or tax professional regarding your specific situation. Third party data is obtained from sources believed to be reliable. However, PCAC cannot guarantee that data's currency, accuracy, timeliness, completeness or fitness for any particular purpose. Past performance is not a guarantee of future return, nor is it necessarily indicative of future performance. Keep in mind investing involves risk. The value of your investment will fluctuate over time and you may gain or lose money.
The preceding article is from one of our external contributors. It does not represent the opinion of Benzinga and has not been edited.
Posted-In: Personal Finance Best of Benzinga
View Comments and Join the Discussion!