Disney Is In The Crosshairs Of COVID-19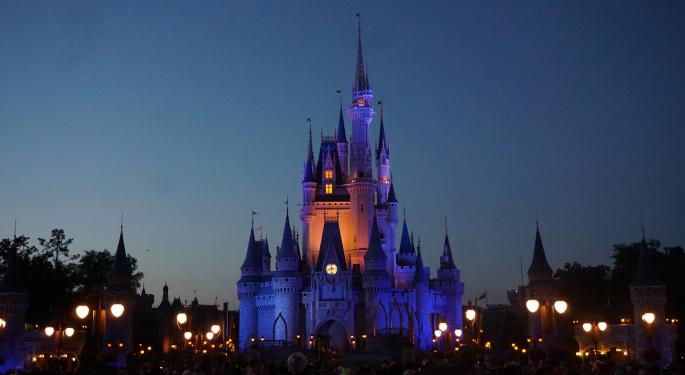 The spread of COVID-19 is inevitably resulting in altered consumer behavior as people are facing unforeseen drastic measures of isolation and social distancing.
It will also change how companies do business, both short-term and long-term. In order to contain the spread, governments around the globe have closed up the entertainment and performance industry, leaving the Walt Disney Company (NYSE: DIS) among the most exposed corporations to this pandemic.
Disney Has Found Itself In A Bad Movie
Over the past couple of weeks, the legendary company was forced to close its entertainment parks, cancel its luxury cruises, halt its production on films, and postpone movie premieres. The financial consequences of these decisions can already be seen in the dramatic drop of its stock, as the company lost as much as 43% of its value. Though the iconic House Of Mouse known is financially strong, this remains as a beyond painful time for Disney as the company is looking for ways to amortize this unforeseen blow.
Looking For A Piece Of Light In All This Darkness
Social distancing could favorably affect the development of one segment, and that is streaming, Disney's newest addition to its portfolio. Overall as an industry, streaming can only benefit as people are forced to stay in their homes. And due to these circumstances, Disney+, which was launched in November last year, could expand more quickly than initially expected. Even before all this chaos started, the company had already reported surpassing 28 million subscribers on the platform.
And we shouldn't forget that Disney owns a majority stake in Hulu, which has over 30 million users.
Who Is Disney Up Against?
The biggest player on the streaming throne is the streaming pioneer Netflix Inc (NASDAQ: NFLX) with 169 million users and revenues of $20 billion. Before its debut into streaming, Disney and Netflix had an exclusive alliance which has since ended, with Disney taking all its content with it. Amazon.com Inc's (NASDAQ: AMZN) with 97 million prime also makes it a substantial player in the space.
But the streaming provider investors have really loved is Roku (NASDAQ: ROKU). Though shareholders have seen the stock fall a whopping 65% from its all-time highs, Roku remains the leader when it comes to the "pipes" of the industry.
Disney's Edge
Disney has another powerful weapon up its sleeve: it is a brand adored by everyone. It appeals to all age limits and is the number one choice for families around the globe without exception. Maybe we won't be able to hang out with them in Disney's theme parks and cruisers, but they are always there for us when we put our favorite cartoon on. That familiarity is especially needed now more than ever, as millions of people will be cooped up in their homes potentially for weeks to come. Now is the time we need streaming. Now is the time we need Disney.
This article is not a press release and is contributed by Ivana Popovic who is a verified independent journalist for IAMNewswire. It should not be construed as investment advice at any time please read the full disclosure . Ivana Popovic does not hold any position in the mentioned companies. Press Releases – If you are looking for full Press release distribution contact: press@iamnewswire.com Contributors – IAM Newswire accepts pitches. If you're interested in becoming an IAM journalist contact: contributors@iamnewswire.com Questions about this release can be send to ivana@iamnewswire.com
The post What Can Disney Do to Overcome The Devastating Impact of COVID-19 appeared first on IAM Newswire.
The preceding article is from one of our external contributors. It does not represent the opinion of Benzinga and has not been edited.
View Comments and Join the Discussion!
Posted-In: IAM NewswireOpinion Markets General