New Suave Commercial Teaches Us About Millennial Consumption Trends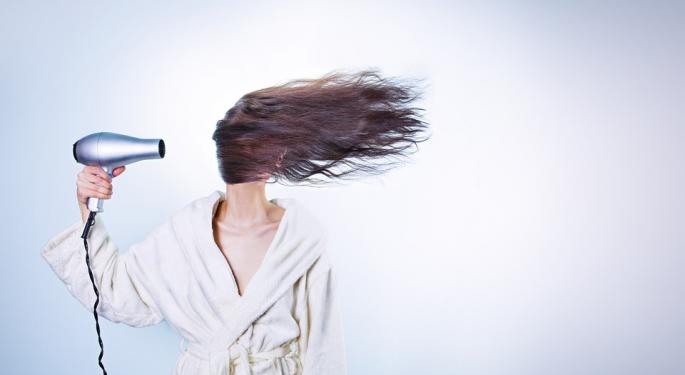 This article originally appeared on DriveWealth.
Suave, a shampoo brand owned by Unilever ND (ADR) (NYSE: UN), is teaching millennials everywhere a pretty funny lesson about their spending habits. In its newest commercial, which was officially released in late April and has since gone global, Suave ran a couple of its product trials on some well-known "beauty influencers." Just to clarify, a "beauty influencer" is the latest social media label for someone who has a lot of followers on Instagram and gets paid to market the newest and trendiest beauty products. This kind of marketing has become huge as of late and as more brands are finding that millennials would rather see pretty Instagram posts from famous people than regular old advertisements. Following in suit, Suave's newest commercial used the power of the "influencer" trend to teach some millennials a little lesson.
The commercial, which you can watch in full here, begins by showing these aforementioned beauty influencers (complete with their hair blowing in the wind) giving their reviews about a new hair care product called Evaus. They were all given Evaus shampoo and conditioner to use for ten days prior to the filming of the commercial. As we can see from the ad, this product is high-end. It comes in a sleek box, with minimalist labels in everyone's new favorite color, millennial pink. Yes, millennial pink is a real thing, by the way. Of course, the featured beauty influencers leave nothing but positive reviews, saying that this new product is just as amazing as it looks, calling it "edgy and exclusive." One woman even said it left her hair with a "new shine."
When asked if they would buy this product again – or recommend it to their thousands of social media followers – each of the influencers responded that they would, without a doubt, purchase it again. Evaus just works, they say – and "if something is proven to show results, then they're willing to pay for it."
Many of us as consumers follow the same logic. In our day to day lives, we're willing to splurge a little bit for the fancy products, or the product with the best online reviews, even if we know that there are cheaper options. In fact, 7 out of every 10 women report that they think expensive brands work better than inexpensive ones. For some things, that may be true. But, as Suave goes on to show us, it's better to do our research and know exactly what we're buying before we splurge for the "high-end" or "exclusive" products. Essentially, we all need to read the labels, read the ingredients, and know about a product's competition before we make our big purchases.
If you have gotten the sense that this commercial ends with a little twist, you're been reading right. You may have even noticed that Evaus is just Suave spelled backwards. Pretty savvy of you! Spoiler alert: the commercial ends when producers tell the featured beauty influencers that the "unique" and "expensive" product they've been boasting about is really just a bottle of Suave with a new design. If you haven't bought Suave shampoo lately, one bottle sells for around $3. Shocking, we know.
Ultimately, the message here is not that we should all run out and buy some Suave shampoo, and it's not that we can all trust beauty influencers and their (hopefully) honest reviews of the Evaus product. The true message is that we can be saving money in many places in our daily lives by knowing exactly what we're buying. If the quote "if something is proven to show results, then I'm willing to pay for it" resonated with you at all – as it does with many millennials – then this message is for you.
Know what you're buying and be sure to try out other options. Don't just buy a product because some famous Instagram user says it's "life changing." And, most importantly, consider the product as a whole – even though pretty packaging can make products seem "nicer" or "more exclusive," a product probably doesn't work better just because it's packaged in pink. From remembering little tips like these and considering our own spending habits, we might be able to cut down on the number of products we "splurge" on, and save more of that money to invest in our futures!
View Comments and Join the Discussion!
Posted-In: DriveWealthRetail Sales Topics Media Personal Finance General