Earnings Highlights From Four International Companies On OTC Markets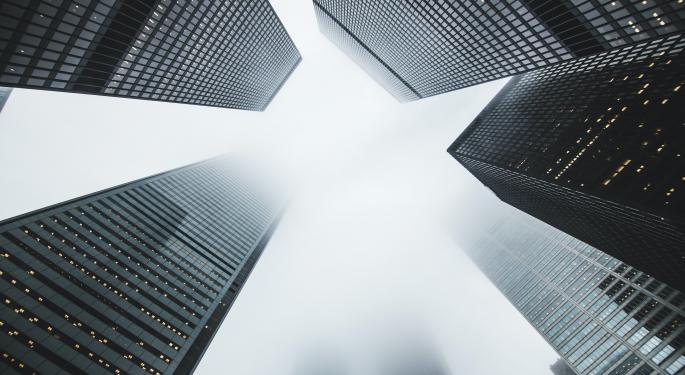 As we near the end of the March earnings season, below is a recap of earnings highlights from four companies traded on OTC Markets. All four companies are headquartered in countries from across the globe and are traded on OTCQX, the top tier of OTC Markets.
Infineon Technologies (OTCQX: IFNNY; IFNNF)
Infineon Technologies (OTCQX: IFNNY) is a semiconductor manufacturer headquartered in Germany with 46,700 employees worldwide.
The company recorded revenue of $3.1 billion (2,631 million euros) for the December quarter, an increase of 6% from the previous quarter and a 37% increase from the same period in 2019.
"In addition to the economic recovery in some regions, we continue to benefit from the digitalization push affecting all areas of life. Semiconductors are needed more than ever," said CEO Dr. Reinhard Ploss.
Amid rising demand, the industry is currently experiencing a global shortage of semiconductors. The pandemic increased demand for semiconducors last year as at-home electronics such as gaming consoles, laptops and smart TVs rose as people spent more time at home. Rising car sales towards the end of 2020 also contributed to this growth in demand.
Infineon Technologies noted a positive outlook for the 2021 fiscal year. The company said they expect to generate around $12.8 billion (10.8 billion euros) in revenue on a constant currency basis.
G5 Entertainment AB (OTCQX: GENTF)
G5 Entertainment is a developer and publisher of online games for smartphones and tablets. The company was originally founded in 2001 and is currently headquartered in Stockholm, Sweden.
Earnings were at an all-time high for the company in 2020 as revenue increased by 15% compared to the previous year.
"In many aspects this year has been different than expected, but we felt strongly already at the beginning of the year that we were building a competitive portfolio of attractive games and improving the effectiveness of our user acquisition (UA)," said Vlad Suglobov, CEO of G5 Entertainment.
For the fourth quarter 2020, the company reported revenue of $38.8 million, an increase of 16% compared to the same period in 2019.
The total number of gaming downloads for the company was 31 million in 2020, a 41% increase compared to 2019. The company also reported a significant increase in the average number of monthly active users (MAU). On average, there were 7.4 million users per month, a 27% increase year-over-year.
Given the growth experienced in 2020, the company said they expect continued growth for 2021.
BNP Paribas (OTCQX:BNPQY; BNPQF)
BNP Paribas (OTCQX: BNPQY) is a French international banking group headquartered in Paris.
For the fourth quarter 2020, the bank reported revenue of $12.7 billion (10,827 million euros), a decrease of 4.5% compared to Q4 2019.
According to the company's earnings report, revenues for 2020 came in at $52.1 billion (44,275 million euros), in-line with the year before.
As a result of the digital and industrial transformation and good cost containment, the group's gross operating income rose by 6.2% from 2019.
Looking at the year ahead, the bank anticipates an increase in revenue in 2021. The bank also plans to pay out a dividend of 1.11 euros per share this coming May.
JBS S.A. (OTCQX: JBSAY)
JBS S.A. is a global meatpacking company and the world's latest processor of beef and pork. The company was founded in 1953 and is currently headquartered in São Paulo, Brazil.
In their recent earnings report, the company reported a net income of $707.5 million (4 billion reais) for Q4 2020, a 65% increase from the same period a year prior. The fourth quarter accounted for 87% of the company's full-year earnings which were at $813.6 million (4.6 billion reais).
The company attributed its strong fourth-quarter earnings to significant food sales in both China and the U.S. as well as the depreciation of Brazil's currency.
To find out more about these and other companies traded on OTC Markets, visit otcmarkets.com.
Photo by Matthew Henry on Unsplash
View Comments and Join the Discussion!
Posted-In: Earnings News Eurozone Small Cap Global Markets Tech General