Five Mid-Cap Stocks That Are Positioned For Success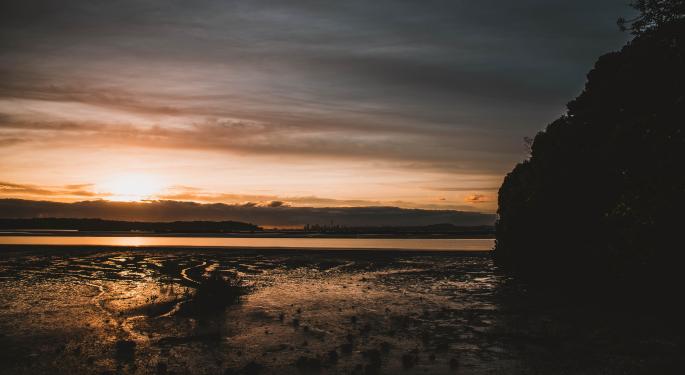 Mid-caps are generally defined as companies whose market cap does not exceed $10 billion. They can be found in any industry and although some are already highly recognizable, many mid-caps are small enough that they still have plenty of growth potential. This is their advantage over some of their large-cap peers. But due to their size and more volatile financials, many have been injured by the ongoing crisis. Yet, many are also poised for a grand fashion return such as SVB Financial Group (NASDAQ: SIVB), Skechers USA Inc (NYSE: SKX), and Appian Corp (NASDAQ: APPN), Sunhydrogen Inc (OTC: HYSR) and Contact Gold Corp (OTC: CGOL).
Silicon Valley Banking
During downturns, bank stocks may not be the best ones to have in your portfolio. Dow Jones U.S. Banks Index measured that the sector is down 35% this year. However, Silicon Valley Bank Financial Group is only down 10% due to its niche: startups. The company did not perform poorly during the crisis as it added 1,500 new clients. By doing so, it achieved a new record. Its ratios worsened, but the debt remained minimal at $894 million. So even with a mild drop in performance due to COVID-19, it is still among the most efficient bankers.
Retail Does Not Necessarily Equal Disaster
Just like its peers, such as Nike Inc (NYSE: NKE), Sketchers' sales were hurt badly with a 42% year-over-year decline. But what prevented a true disaster is the 428% surge in online sales. Moreover, its business in China even grew 11.5% whereas its markets in Europe and the rest of Asia are almost back to pre-pandemic levels.
Software And AI
Recent Big Tech results smashed estimates last week. But the low-code software development space deserves the same amount of attention. Appian is a company that enables even those with little or no experience with codes to build and deploy new digital tools. Its subscription-based revenue increased by 46% year-over-year. But due to many companies being forced to pause their new ventures, management expects the second-quarter revenue to expand only up to 26%. Although the company has big competitors such as salesforce.com, inc. (NYSE: CRM) and Mendix, which is a subsidiary of Siemens AG (OTC: SIEGY), with the positive growth trends for AI and software development, Appian has the momentum it needs to fortify its position.
Solar Energy
SunHydrogen Inc, until recently known as Hyper Solar, is developing a breakthrough technology to produce renewable hydrogen. It is currently building a pilot production plant to commercially produce Gen 1 just by using sunlight and any source of water.
This midcap could be an exciting story in the making with the company being at the right place at the right time as the demand for hydrogen and solar technology increases worldwide.
Gold
Gold prices have reached record highs this year as investors poured their money into the precious metal. Moreover, the price of gold is expected to rise further because of geopolitical tensions. Contact Gold is set to benefit from this trend as earlier in July, the company announced that it is getting back to work at Green Springs, believing it has significant potential for gold discovery. This midcap has a successful and impactful 2019 drill program supporting its way through the current storm.
Takeaway
Midcaps with a strong balance sheet and quality thought leadership are well equipped to weather the undergoing crisis. Disruptive players could also emerge from it even stronger. As the global economy tries to patch itself up in the years ahead, these midcaps could easily emerge as big winners.
This article is not a press release and is contributed by a verified independent journalist for IAMNewswire. It should not be construed as investment advice at any time please read the full disclosure . IAM Newswire does not hold any position in the mentioned companies. Press Releases – If you are looking for full Press release distribution contact: press@iamnewswire.com Contributors – IAM Newswire accepts pitches. If you're interested in becoming an IAM journalist contact: contributors@iamnewswire.com
The post Mid-caps to the economic rescue appeared first on IAM Newswire.
View Comments and Join the Discussion!
Posted-In: IAM Newswire MidcapEarnings News Penny Stocks Opinion Markets General