HP and Dell At Least Managed to Top Estimates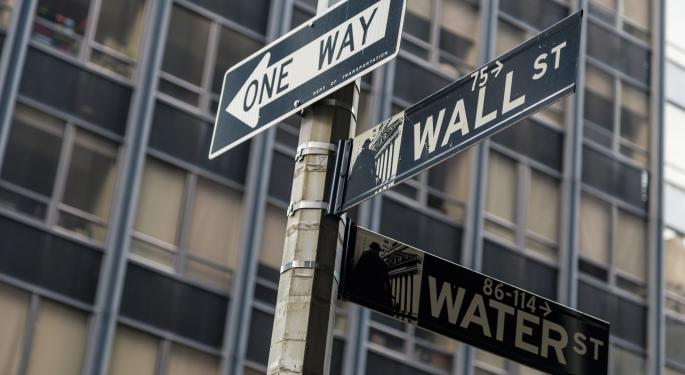 Tech companies Dell Technologies Inc (NYSE: DELL) and HP Inc (NYSE: HPQ) reported their earnings this week. At the very least, they hurdled Wall Street estimates. Despite more people working from home, HP stock dropped sharply upon the results as only earnings estimates were topped. On the other hand, Dell's results drove shares more than 7%. No financial targets for the full year were given due to uncertainty regarding the length of the pandemic and the consequent slow pace of the economic recovery.
HP's revenue was held back
In their most recent quarter ending on April 30, the personal computer and printer maker achieved total revenue of $12.5 billion. Sales fell 11.2% from the same quarter a year ago. Analysts expected $12.86 billion. The good news is that earnings per share of 51 cents topped estimates of 45 cents.
Compared to the prior year, sales at HP's personal systems and printing segments dropped 7% and 19%, respectively. But the big difference is in operating profits. In the personal systems segment, profit surged 43% from the prior year, but in the printing segment, it fell 35%. The Palo Alto, California based company ended the quarter with $4.1 billion in cash. On a year-over-year basis, revenue dropped 11% with earnings dipping 4%. But what made the stock plunged 5.5%, besides the sales miss, is that the company didn't provide a revenue target for the current quarter. It only gave an earnings expectation of 42 cents per share. By the looks of it, HP's diverse portfolio and go-to-market capabilities are what protected its earnings. Also, HP's financial position showed the company can weather the storm.
Dell's business blossomed from work-from-home trends
For the quarter that ended in April, Texas-based company achieved revenues of $21.90 billion. Quarterly earnings amounted to $182 million. Adjusted earnings were $1.34 per share whereas Zacks Consensus Estimate was 3.09% lower at $1.01 per share. But the actual result is lower when compared to $1.45 per share earned in the same quarter last year. On a brighter note, the quarterly report delivered an earnings surprise of 32.67% whereas, in the previous quarter, there was no surprise as the estimate equaled the actual result. Moreover, Dell achieved a good track record as it surpassed both consensus EPS and revenue estimates three times over the last four quarters.
Most importantly, the tech giant said the pandemic has boosted its business in certain sectors. For example, the revenue of Dell's Client Solutions Group rose 2% year over year to $11.1 billion. The segment saw demand for commercial laptop units surge in double-digits whereas mobile workstation saw high-single-digit revenue growth. This is due to orders from banking and financial services, government and health care providers expanding 15% to 20% as these businesses struggled to meet the immediate needs of their customers, communities and patients. Overall, despite flat sales and an earnings drop on a year-over-year basis, Dell portrayed a strong financial performance that was well beyond expectations so no wonder its shares went up.
Outlook
We know by now that the entire fiscal year will be filled with uncertainty so everyone will be eagerly waiting for estimates of the current and upcoming quarters. The good news is that customers need essential technology now more than ever before so they can restart their businesses in a COVID-19 remote working environment. One thing is certain: the current conditions will act as a strong catalyst for transformation that is upon both HP and Dell.
This article is not a press release and is contributed by Ivana Popovic who is a verified independent journalist for IAMNewswire. It should not be construed as investment advice at any time please read the full disclosure . Ivana Popovic does not hold any position in the mentioned companies. Press Releases – If you are looking for full Press release distribution contact: press@iamnewswire.com Contributors – IAM Newswire accepts pitches. If you're interested in becoming an IAM journalist contact: contributors@iamnewswire.com Questions about this release can be send to ivana@iamnewswire.com
The post HP and Dell At Least Managed to Top Estimates appeared first on IAM Newswire.
View Comments and Join the Discussion!
Posted-In: IAM Newswire TechnologyEarnings News Markets Tech General