Why Investors Are Optimistic When A Company Moves Forward An Announcement Date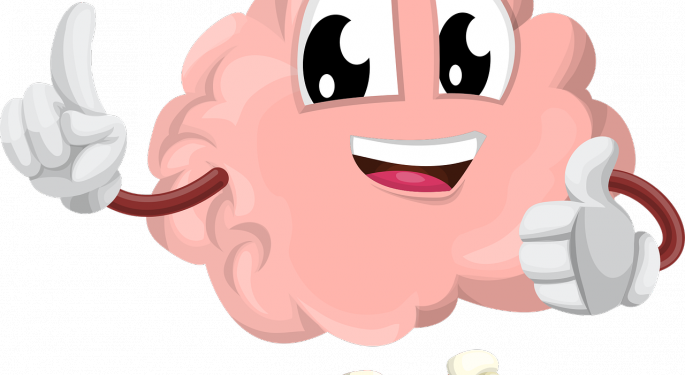 Tesla Inc (NYSE: TSLA) stock rocketed 12.7 percent higher Tuesday after the company disclosed it will be announcing third-quarter earnings after Wednesday's market close, which Electrek said is a week ahead of schedule.
While investors don't yet know just how good the numbers will be, comments by CEO Elon Musk in a company email coupled with a trading rule of thumb that early news is good news has investors scooping up Tesla stock.
In an email to employees at the end of the third quarter, Musk said Tesla was close to reporting its first profitable quarter since 2013, and the early reporting date may be a sign that Tesla met its profitability mark.
More Than A Rule Of Thumb
To understand why earlier-than-expected market news tends to be good news and later-than-expected news tends to be bad news, all you need to do is think about how you feel when you know a secret that impacts someone else. If the secret is good news, you can't wait to tell the person and share the celebration. If the secret is bad news, you may feel like delaying the conversations for as long as possible.
The same thing goes for companies. While it may seem extremely simplistic, a 2017 study by the University of Texas at Austin and MIT found companies that schedule earlier-than-expected earnings reports are significantly more likely to report good news, whereas companies that schedule later-than-expected earnings reports are significantly more likely to report bad news.
Why Earnings Dates Matter
When a company's management knows it must report bad news, delaying the report can give the company more time to give management time to spin the lackluster numbers and/or prepare a plan for the future that might help mitigate the market damage. Delaying an earnings report can also give the company a few more weeks to collect data to potentially find some signs the current quarter is off to a better start than the previous one.
As soon as a company reports an earnings beat, the stock's share price usually jumps. For a stock like Tesla, which has struggled mightily in the past year, management is likely itching to get the news out.
In fact, Musk has proven with his infamously premature "funding secured" tweet he's not particularly patient when it comes to sharing good news. At the same time, if Tesla is considering raising additional capital in the near future, it's likely anxious to prove its finances aren't in dire straits the way some Tesla bears have speculated they are.
Guidance Is Key
While the early reporting date may speak volumes about Tesla's third quarter, some Tesla skeptics are much more concerned about the company's Q4. Earlier this month, Greenlight Capital's David Einhorn predicted a "large revenue and earnings disappointment" from Tesla in Q4.
Last month, Tesla bear and Vertical Group Managing Director Gordon Johnson told Benzinga Tesla's Q4 will be a major concern.
"While they're pulling out all the stops, we think, to get Q3 numbers high, we think there's a potential crisis coming in Q4 with respect to demand for Model 3s," he said.
At this point, Tesla investors are due for some good news. Even after Tuesday's big gain, the stock is still down 14.6 percent overall in the past year.
Related Links:
Undelivered Tesla Vehicles Lead To Customer Frustration
View Comments and Join the Discussion!
Posted-In: David EinhornEarnings Long Ideas Education Psychology Top Stories Trading Ideas General Best of Benzinga