Hubspot's Quarterly Earnings Growth: A Sign Of Good Things To Come?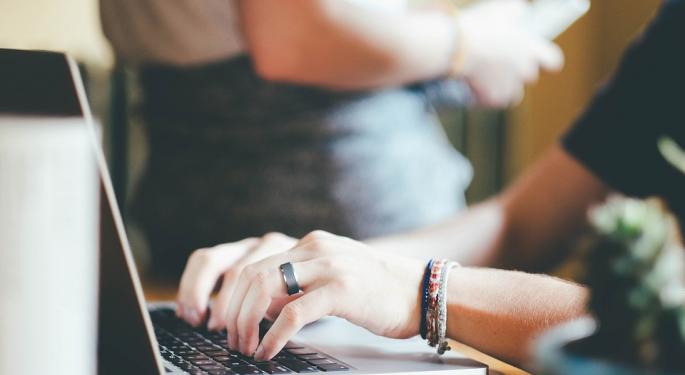 HubSpot Inc. (NYSE: HUBS) was pegged for growth in 2018, but its first-quarter 2018 results greatly exceeded expectations. The company saw non-GAAP earnings of 15 cents per share, compared to 3 cents per share in the previous year quarter. Hubspot also saw $114.6 million in revenues, a 39 percent growth in revenues year-over-year.
What's the real driving force behind the company's success early this year? Some have suggested Hubspot's plan is to reinvent itself entirely, growing into a mini Salesforce.com, Inc. (NYSE: CRM) with its suite of tools. But the company has for some time had several promising initiatives in place, suggesting more good news for investors in the long run.
Hubspot's increased investment in research and development did lead to higher operating costs this year and a GAAP earnings loss of $15.4 million as a result. But all signs show their efforts are leading to more revenue in the long run. Hubspot attributes its exceptional total growth in revenue in the first quarter to converting more freemium customers, expanding subscriptions and selling professional services.
Unlike many software businesses that offer premium features to drive revenue from the freemium business model, Hubspot offers a completely free CRM with access to full features, which it uses to market other revenue-driving services, like their Marketing and Sales Hubs.
The recent launch of Hubspot's new Service Hub also suggests the company's revenue momentum can continue to grow. Hubspot CEO Brian Halligan said in a recent press release, "With the launch of Service Hub, we now have three strong pillars in our suite, integrated on top of a CRM that is scaling well with our freemium entry point. Over the next year, we see a ton of opportunity with Service Hub and other initiatives as we continue to push forward with our mission to help millions of organizations grow better."
The expansion of Hubspot's integrations and services doesn't seem to be slowing down this year. On May 23rd Hubspot also announced the launch of their Apps for Agency Services Program, which aims to make it easier for their digital marketing agency partners to use and resell software that integrates with Hubspot's offerings.
As the scope of Hubspot's suite of tools and services continues to grow, that could mean continued stellar financial performance compared to its less comprehensive competitors in the field.
View Comments and Join the Discussion!