Tech Expert Sean Udall Predicts No Major Earnings Misses, Q4 Rotation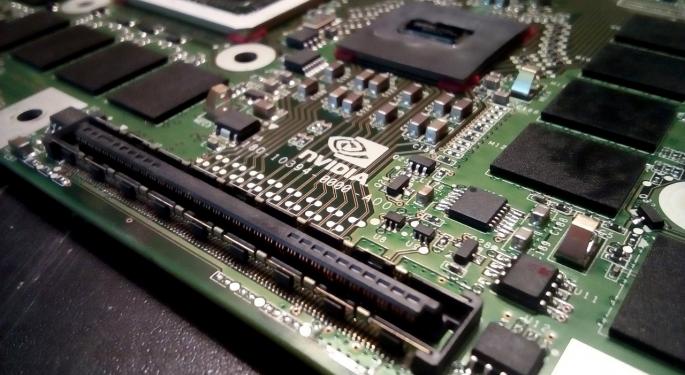 You'd be hard-pressed to find an investor betting against NVIDIA Corporation (NASDAQ: NVDA), whose stock trades up 171 percent year over year. The firm has 21 Buy ratings against 11 Holds and just three Sells.
But contrarian Sean Udall has been short Nvidia all year and hopes it breaks a $204 threshold for another opportunity.
The play corresponds with Udall's prediction for a fourth-quarter rotation, one that sees Seagate Technology PLC (NASDAQ: STX) up and Nvidia down, Mulesoft Inc (NYSE: MULE) up and Netflix, Inc. (NASDAQ: NFLX) down, Chipotle Mexican Grill, Inc. (NYSE: CMG) up, etc.
Udall has little fear of earnings boosts, particularly considering this quarter's identified theme.
Good News, Bad Reaction
Justified by Goldman Sachs Group Inc (NYSE: GS), Costco Wholesale Corporation (NASDAQ: COST) and Netflix, Udall theorized that "anything that's super hot, super loved, everybody in the world already owns it. ... 90, 95 percent of these companies are going to report and go down."
Despite the negative stock expectations, he predicts no major earnings misses.
"I actually think this is going to be a whopper of a quarter for earnings," the CIO of Quantum Trading Strategies said on Benzinga's PreMarket Prep radio show. "In fact, I said [at the beginning of the year] I think earnings will strengthen as the year moves on, so I think the last two quarters this year will have even better earnings."
Reversal Of Fortune
One beneficiary of aforementioned rotation could be Dicks Sporting Goods Inc (NYSE: DKS), which Udall considers the new Best Buy Co Inc (NYSE: BBY). "Everybody hated Best Buy," but the stock has now risen 38 percent year over year.
In his estimation, Dick's is far more valuable than its price suggests.
"I would be shocked if Dick's real estate value isn't double their current [$2.9 billion] market cap, and if I'm wrong about that, the company will turn around, and they'll grow in some other way anyway," he said. "They have a monopoly. ... I can't tell you when Dick's is going to work, though. It could be this next quarter they turn hard and results start getting better, or maybe it takes a little longer."
Twitter Inc (NYSE: TWTR) plays into the same theme.
"I really think the last three quarters have been better than the stock's reflected, but again, nobody really cares about it," he said, noting the stock could be 5 points higher. "I think Twitter's fundamentals have already started turning, but the money hasn't started flowing to Twitter from a stock perspective yet."
Related Links:
A Premium Twitter May (Finally) Be On Its Way
As Bull Market Ages, Should You Rotate From Growth To Value Stocks?
Posted-In: Earnings Long Ideas News Guidance Previews Tech Trading Ideas Interview Best of Benzinga
View Comments and Join the Discussion!