Sympathy Moves, Explained: Unsympathetic Earnings Season Continues As Nvidia, Advanced Micro Devices Diverge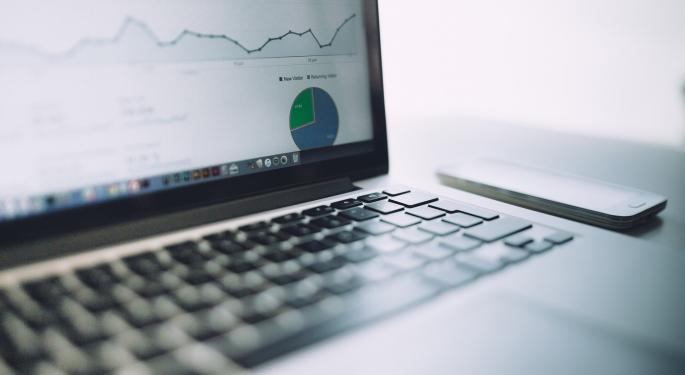 Earnings season has always been a market-moving catalyst for stocks. Depending on the numbers and their quality, stocks could swing wildly in either direction and create volatility — not a palatable proposition for traders. The risk is always there.
However, one can trade the volatility by understanding and identifying a few basics.
One of the trends traders watch for is a sympathy move.
Sympathy Moves: Sector Moving In Tandem
Sympathy plays are stocks that move in sync with each other when there is news or developments that trigger movement in one stock, which could logically be played out in the other stock.
The reciprocal stocks could either belong to the same sector/industry or be competitors or share a customer-supplier relationship.
For example, when there is news impacting GoPro Inc (NASDAQ: GPRO), there could be some noise in Ambarella Inc (NASDAQ: AMBA) shares, as the latter supplies chips to GoPro's products.
In January, when Bristol-Myers Squibb Co (NYSE: BMY) announced it was withdrawing its accelerated approval application for a combo of its immunotherapy Opdivo and Yervoy as a first-line treatment for lung cancer, the stock took a huge hit. Meanwhile, rival Merck & Co., Inc. (NYSE: MRK) began to take the opposite route after filing an early application for first-line approval of its lung cancer treatment candidate Keytruda in combination with chemotherapy.

Source: Y Charts
Diverging Toy Stories
After moving in tandem for a long time, the fortunes of Hasbro, Inc. (NASDAQ: HAS) and Mattel, Inc. (NASDAQ: MAT) have begun diverging since 2014.
Both are consumer stocks operating in the toy industry, holding a virtual duopoly in the market. The prospects of these companies are tied to economic growth and the willingness of consumers to spend on discretionary toys. So, the direct relation between them is understandable, especially if the overall market is growing.
However, with consumers turning more circumspect of the strength of the economic recovery, these companies are vying for their slice of the market, and a few strategic moves Mattel made backfired, resulting in the stocks' divergence. The divergence has been quite stark since the release of the first-quarter results in January.

Source: Y Charts
Sympathy Plays In The Chip Space
Advanced Micro Devices, Inc. (NASDAQ: AMD) shares, which had a nice turnaround in 2016 was one of the high-fliers along with graphics chips maker NVIDIA Corporation (NASDAQ: NVDA). Compared to AMD's 295-percent gain in 2016, Nvidia added 223 percent.

Source: Y Charts
Following the release of first-quarter results on May 1, AMD plunged roughly by 24 percent and wallowed around the $10.5 levels. The shares have staged a small recovery in the recent two sessions, although remaining off the pre-earnings level.
Nvidia also saw weakness immediately after AMD's results, dropping around 3.5 percent to a low of $102.77 from a pre-AMD earnings high of $106.64. However, come D-Day, strong results reported by Nvidia sent its stock soaring on May 10. It rose further on May 11 and is now perched at an all-time high.

Source: Y Charts
United Steel's Brittleness
United States Steel Corporation (NYSE: X), which was already struggling due to fundamental and company-specific concerns, saw the wind taken out its sails following the release of its first-quarter results on April 25. The company reported below-consensus first-quarter results, in fact reporting an unexpected quarterly loss. The company also significantly lowered its 2017 guidance.
The stock lost a whopping 27 percent in reaction to the results and has not found its footing ever since, as negative headlines continue to come in, the latest being the pricing risk for its flat-rolled segment.
Following first-quarter results out April 20, shares of peer Nucor Corporation (NYSE: NUE) were broadly flat lining. Nucor did see a sympathy move on April 26, with a gap opening lower by about 2.5 percent. However, Nucor managed to wipe away the loss and end up 1.7 percent at $62 on the same day.
Since then, the stock has been off color and is now down 5.4 percent from April 25.

Source: Y Charts
There is no denying of the fact that stocks are reciprocal, and these correlations are unstable. Since a stock move is a function of several factors, there cannot be a strict conclusion on the kind of correlation that exists. A wary investor would watch out for the several factors in play before making any investment decisions.
Joel Elconin contributed to this article.
Related Links:
Analyst On Advanced Micro Devices: 'Margins Not Ryzen'
View Comments and Join the Discussion!
Posted-In: Earnings News Education Guidance Movers Tech Trading Ideas General Best of Benzinga